Schneider Electric has introduced a micro data center range which ships in two to three weeks, with a variety of IT equipment pre-installed
The Micro Data Center (DC) Xpress includes power and cooling in one of Schneider's usual secure cabinets, and can be loaded by the customer or a partner before it is shipped to the site where it will be used.
This is a good fit for edge applications, where data centers may be installed without the need for IT staff, a spokesman for Schneider told DCD at the DCD Enterprise show in New York.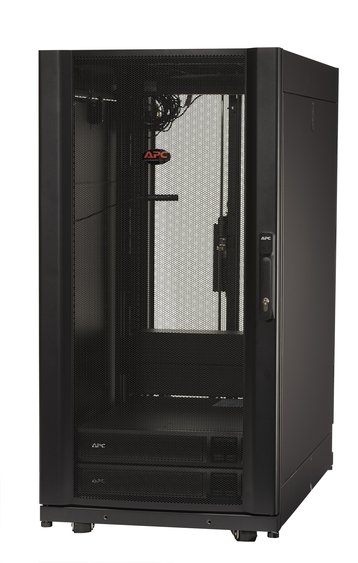 No disruption
"In our digitally-connected world, businesses and consumers have a low threshold for interruptions to service," said Chris Hanley, senior vice president for data centers at Schneider. "Edge computing solves real-time data transmission issues by bringing bandwidth-intensive content and latency-sensitive applications close to the users or data sources."
Converged and hyperconverged vendors including HPE, Cisco and Dell/EMC have certified the product so their kit can be installed and supported in it.
With Micro DC Xpress, systems are tested in-house before shipping to the site where they will be installed.
The product is available off the peg in 24U and 42U heights, but others can be customized if required.
Managed by Schneider's DCIM software, StruxureWare for Data Centers, the systems can be remotely managed, and integrated into a hybrid cloud system
"Depending on geography, if you order one today, you can have it in two to three weeks," said offer manager Srdan Mutabdzija.