The much-anticipated DCD>Enterprise Mumbai annual conference will welcome 350 senior IT professionals as well as 20 exhibitors and 20 speakers on Thursday November 9. Designed to showcase the latest innovations, and cover the full ecosystem, it will explore the redefinition of enterprise data centers and the re-shaping of the economics of digital business, IT and data center service delivery.
As the IoT, Big Data and cloud drive the industry forward, DCD>Enterprise Mumbai is about not forgetting the engine. Sessions will cover software defined Infrastructure, Big Data & IOT, power efficiency, datacenter modernization, new services and providers arriving in India, and the evolving hyper-converged and automated data center. Keynote speakers include:
Sayed Peerzade – Group CIO of Reliance Big Entertainment,
Shiv Kumar Bhasin -Chief Technology Officer of State Bank Of India,
Satish Pendse - Group CIO of HCC Limited,
Keyur Desai - Chief Information Officer of Essar Oil,
Bhavesh Lakhani -Chief Technology Officer of DSP Group,
James Wilman - Chief Executive Officer of Future-Tech,
Suresh Shan - Head of BITS of Mahindra Finance,
Lalit Popli -Head IT of ICICI Prudential AMC
and many more. 
Panel topics include: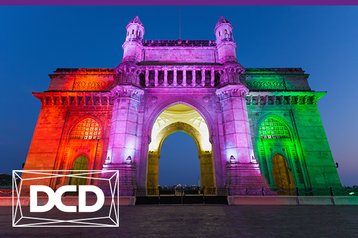 Accelerating Digital Transformation in India -The Future of Innovation and Building Smart Infrastructure Systems for the Digital Age.
Research conducted by DCD indicates that from 2016 to 2020 the proportion of India's IT footprint kept 'on premises' will drop from 57 percent to 43 percent in line with most maturing markets. Over the same period, colocation will increase its share from 18 percent to 21 percent, public cloud from 11 percent to 21 percent and other outsourcing environments from 14 percent to 15 percent.
Technology Industry Outlook 2017: Insight on growth opportunities and challenges with digital infrastructure in India.
The increase in investment in data infrastructure will increase at a faster rate in India (19.6 percent CAGR between 2014 and 2020) than the global average (6.4 percent). The asset base needed to achieve this across the time period will also increase (by 11.5 percent CAGR) compared to the global CAGR of 3.6 percent. There are a number of key drivers for this rate of increase – meeting the expectations of a growing population which is young, increasingly IT-literate and eager to be part of a digital world. Like other maturing markets, India does not have to follow the path of the established IT world. Its companies can move straight into using the different data housing and processing options now available here rather than the established path of starting on-premises and then migrating.
Emerging Trends Shaping the Data Center of the Future.
While the proportion of IT work kept in-house will be eroded, especially by cloud and outsourcing, there will always be a role for the 'in-house' data center. Learnings from how the very large global players design and operate their data centers can be applied to smaller facilities once the business case for so doing is established. Concerns about the reliability of the grid will add to pressures on efficiency, while edge processing has established a foothold in India and this will shape the requirements of devices and facilities to drive future consumer and business IT capabilities. The program is geared towards C-Level executives, senior managers, department heads as well as technical, operational and other specialist staff within end-user, colocation, cloud and IT service provider companies.
The day will include 18 sessions across 2 halls from 8am to 5pm, including case studies, thought leadership presentations, hour-long participatory panels, as well as technical break-out sessions and thought labs. Displays and demonstrations will be available in the adjacent Exhibition Hall.