DCD>London returns in 2018 focusing on how the latest cutting-edge technologies are slicing through the data center stack. Along with AI, robotics, machine learning and virtual reality, the event will look at how blockchain will change data centers - as well as businesses and society itself.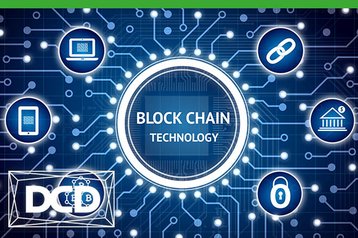 "The blockchain is changing the data center business in multiple ways, from more data center applications helping operators with their capacity planning, cooling to asset management and virtualisation on the blockchain, to boosting data center usage from its byproduct cryptocurrencies", says Kelly LeValley Hunt, global VP at blockchain technology implementation specialist BlockApps.
"These opportunities of course come with unique challenges in their own right, however the industry needs to be aware and prepare for the blockchain disruption in order to stay ahead of the curve", adds LeValley.
The case for blockchain sustainability
Blockchain technology is often proposed to handle issues in the energy sector. For instance Solar Bankers plans to use blockchain for off-grid electricity networks.
"We have created Solar Bankers Coin, the first peer-to-peer energy trading platform where customers can generate solar energy and then use the platform to effectively trade solar energy," says Alfred Jost, CEO at Solar Bankers, a speaker at DCD>London.
"This novel idea could be an interesting one to develop in the mission critical environment and I am excited to share our innovations with the industry this November," adds Jost.
The event is set to be joined by Schneider Electric, Vertiv, Tesla, Google, Microsoft, Deutsche Bank, Booking.com, Saudi Aramco, Facebook, Interxion, Digital Realty, Equinix, Ocado, John Lewis Partnership and many more.