Australian firm DCI Data Centers (DCI) has appointed Nicholas Toh as its new Group Chief Executive Officer.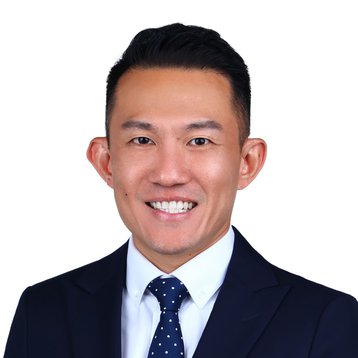 He joins DCI from STT Global Data Centers, where he was a founding member and most recently CEO, North-East Asia. Prior to joining STT, he was SVP at Securus Data Property Fund (which later exited as Keppel DC REIT), and also worked for Macquarie Group in its real estate and banking groups.
DCI Chair and Brookfield Global CEO Data Centres, Udhay Mathialagan, said: "Nicholas's appointment strengthens DCI's growth trajectory as we look to build on our rapid growth in Australia and New Zealand by deepening our geographic and product strength in these markets in addition to targeted expansion across Asia. I am delighted to welcome Nicholas to the team,
Acquired by Brookfield in 2019, DCI currently operates two sites in Australia in Sydney and Adelaide. It has further Australian sites in development in Canberra, Adelaide, Darwin, and Sydney, as well as two facilities in Auckland, New Zealand. A wider expansion into South Korea, Japan, and Indonesia is also planned.
"DCI's growth and commitment to scale makes it an exciting time to join the company. DCI's customer-centric approach and ability to provide innovative solutions has enabled them to be a trusted partner, and I look forward to continuing to build the business and usher in new successes for our hyperscale customers," Toh said.
Malcolm Roe was appointed DCI CEO in 2020 after its acquisition by Brookfield. He is currently listed as chief executive Officer - A/NZ on LinkedIn. Company founder and first CEO Spencer Mullee left the company in September 2019.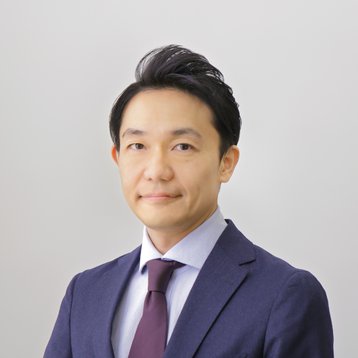 Princeton Digital Group appoints new MD for Japan
APAC data center firm Princeton Digital Group (PDG) has appointed Yoshinaga Takahashi as managing director of Japan.
Takahashi will drive the execution of PDG's Tokyo project as well as develop and execute the company's long-term growth strategy.
He joins from a 22-year stint with Mitsui & Co., where he finished as general manager, head of real estate, South East Asia and China.
"I am excited to have Yoshi as part of my global leadership team as we strengthen our presence in Japan," said Rangu Salgame, chairman, chief executive officer, and cofounder of PDG. "Japan is a strategic market with massive potential for growth. Under Yoshi's leadership and direction, I am confident that PDG will become one of the largest and most reputed operators in the country backed by a team of highly experienced data center professionals."
Last month PDG appointed Kenji Hioki as executive advisor for Japan, joining from Colt.
Takahashi said: "I am thrilled to join PDG and am looking forward to building Saitama as a data center hub to serve the Tokyo market demand as well as enter new markets in Japan. I strongly believe that PDG's solid track record coupled with its leadership vision and blue-chip investors will help us become the partner of choice for hyperscalers in this exciting market."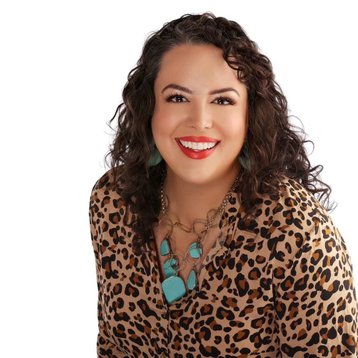 CleanArc appoints Lindsey Bruner as COO
CleanArc Data Centers, a new firm from Vantage founder Jim Trout, has appointed Lindsey Bruner as chief operating officer.
Prior to joining CleanArc, she served at CyrusOne as vice president of project development as well as senior corporate counsel of real estate & construction. Prior to CyrusOne, Lindsey served as senior attorney for renewable energy company RES Group.
James Trout, CEO of CleanArc Data Centers, said, "We are thrilled to have Lindsey join CleanArc Data Centers as chief operating officer. As we work to solve hyperscale customers' need for innovative clean energy contract structures that approach zero carbon emission, Lindsey's combined data center and renewable energy industry expertise and experience will prove vital."
Bruner added: "I am excited to join this team of data center veterans and power structuring experts to help bring unique clean energy solutions to accelerate the deployment of renewable energy at data centers."
AtlasEdge appoints OpenRAN director
Paul Rhodes has been appointed as director of OpenRAN at Edge data center firm AtlasEdge.
Rhodes joins from World Wide Technology, where he was OpenRAN and 5G lead. Previously he has held roles at Nokia, CityFibre, Airspan Networks, Samsung, and Ericsson. He remains CEO and lead consultant at consultancy firm Evolved Network Solutions.
"I'm excited to share my new role as Director of OpenRAN at AtlasEdge. Leveraging the power of hundreds of Edge Data Centres to allow MNOs to adopt the multi-cloud architectures which will power tomorrow's 5G SA, 5G NSA, and 4G services!"
Lumen names three new EVPs
Lumen has made a number of executive changes. Sham Chotai has been named executive vice president, product and technology, while Jay Barrows has been appointed executive vice president, enterprise sales and public sector.
The company said Chotai will 'evolve IT architectures and solutions offerings' to better meet Lumen customer needs. He has held various C-Suite positions at General Electric (GE), Barrick Gold, and Hewlett-Packard.
"Lumen has a tremendous arsenal of assets to help customers realize their digital transformation goals," said Chotai. "I'm ready to work alongside my new team to radically simplify our products, business processes, and IT to drive great customer experiences."
Barrows will be responsible for helping Lumen national enterprise customers, as well as federal, state, and local government agencies.
"Lumen is focused on becoming customer-obsessed, rapidly innovating valuable solutions, and aligning our business model to deliver amazing customer experiences," said Kate Johnson, president and CEO of Lumen. "Sham and Jay will each play a critical role in modernizing our business and improving our execution capability to support these goals. Both are agile leaders who have driven successful strategic corporate transformations with impressive results."
In addition, Ashley Haynes-Gaspar will add the company's marketing organization to her responsibilities and assume the title of executive vice president, customer experience officer, wholesale, and international. Haynes-Gaspar. He has previously served as chief marketing officer for two global divisions at GE.
Nexion Group gets new CEO
Australian technology firm Nexion Group has appointed a new interim CEO after founder Paul Glass stood down.
The ASX-listed company, which provides networking, cloud, and security services, as well as colocation from a facility in Perth, this week announced founders Glass and Kevin Read have stood down from their roles as director & CEO and alternate director & COO, respectively.
"The board thanks them for their contribution over many years and wishes them well in their future endeavors," the company said.
Peter Christie has taken on the role of executive chairman and CEO, while current CFO John Bell has become a director of the company.
Nexion said Glass and Read stood down by 'mutual agreement' and that once the current capital round and acquisitions of Aiscorp Ltd and Silicon Systems Ltd are completed, a new permanent CEO will be installed.
Glass and Read founded Nexion in 2017 and then in 2018 merged with the Metro IX data center in the Belmont area of Perth operated by colocation provider Site2 DC. Originally built in 2008, Datacom bought the 600 sqm (6,450 sq ft) data center in 2010 and sold it to Site2 in 2018 after signing deals to occupy AirTrunk facilities instead.
NTT gets new VP of data center operations
In the US, Matt Beckman has been appointed vice president of data center operations at NTT Global data centers Americas.
Based in Virginia, Beckman has been at NTT for almost seven years, and was previously regional director for data center operations at the company. Previously he held data center roles at Bank of America.