Dell has closed its $60 billion acquisition of storage and security giant EMC in what has become the largest technology merger in history.
With the completion of the deal, the two companies are now part of Dell Technologies, a privately owned business with $74 billion in revenue.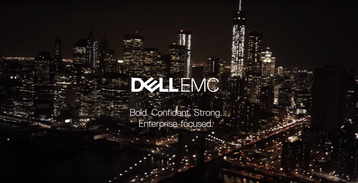 Here to stay
"We are at the dawn of the next industrial revolution. Our world is becoming more intelligent and more connected by the minute, and ultimately will become intertwined with a vast Internet of Things, paving the way for our customers to do incredible things," Michael Dell, chairman and CEO of Dell Technologies, said.
"This is why we created Dell Technologies. We have the products, services, talent and global scale to be a catalyst for change and guide customers, large and small, on their digital journey."
In a conference call, Dell added: "We don't have to cater to short term thinking. We can think in decades. We will be the trusted provider for infrastructure for the next industrial revolution."
The new company has 140,000 employees (40,000 sales, 30,000 customer service and support), maintains a presence in 180 countries, runs 25 different manufacturing locations, owns more than 20,000 patents and patent applications, and has invested $12.7 billion in R&D over the last three years.
Jamie Dimon, Chairman and CEO, JPMorgan Chase, said, "As one of the world's biggest users of Dell and EMC, we spend approximately $9 billion a year on technology, including infrastructure as well as cloud computing, big data analytics and cybersecurity.
"We make sure we spend wisely and select our partners very carefully. I've known Michael Dell for 30 years. He's top notch, ethical, and deeply cares about everyone he works with – both internally at his company and across the industry. I'm thrilled for Michael and the new company, and we are eager to see everything they create in the future."
Marc Benioff, Chairman and CEO, Salesforce, commented: "Salesforce's partnership with Dell and EMC has been instrumental in pushing innovation across the industry. Michael is an incredible visionary and one of the most important leaders in our industry. He has been an amazing partner contributing to our success. Now with Dell Technologies, he is once again reshaping the technology industry."
In purchasing EMC, a move which took almost 11 months, privately held Dell also gained EMC's stake in its subsidiaries that it had full or partial control of, including cybersecurity firm RSA, software development company Pivotal Software, cloud software company Virtustream and virtualization vendor VMware.
VMware will remain public, but has elected Michael Dell to the board of directors as chairman. VMware's previous chairman, Joe Tucci, having reigned since 2007, resigned from the board, along with John R. Egan.
To fund the acquisition, Dell and its partner investment firm Silver Lake raised more than $40 billion in debt, and raised an additional $3.1 billion by agreeing to sell its Perot IT services division to NTT.