Dell, AT&T, and VMWare have teamed up to release a mobile multi-access edge compute (MEC) solution that includes private wireless.
The new product which is called the AT&T MEC with Dell APEX solution, was announced yesterday (April 27) in a blog post by Dell.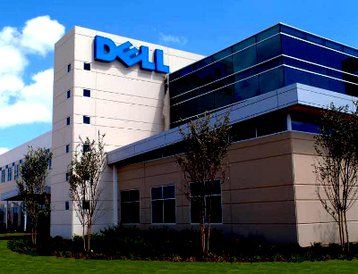 The MEC product combines 5G connectivity, infrastructure-as-a-service, and multi-cloud compatibility, said Doug Lieberman, senior director of global solutions and co-creation services with Dell's telecom systems business, in the blog.
"The AT&T MEC with Dell APEX solution delivers application-ready Edge infrastructure on-premises, as needed. With the click of a button, enterprises can order more Dell Edge processing to be delivered and implemented in weeks, not months. This "Edge-as-a-Service" model enables innovation by allowing enterprises to try out new 5G Edge services without making heavy capital investments," he explained.
Lieberman said MEC is important for use cases such as automated guided vehicles, IoT sensors, warehouse and factory robots, and AR experiences. In these applications, MEC can support real-time data collection and bring business applications closer to where the data is processed. This conserves network bandwidth, boosts security, and reduces costs.
Lieberman adds that US operator AT&T will provide its private mobile network and 5G connectivity, while VMWare's virtualized and Dell's Edge processing and physical infrastructure will run workloads as a service.
Dell pairs with Ericsson on Cloud RAN
Dell has also partnered with Swedish vendor Ericsson, although this time the focus is around Cloud RAN.
Ericsson twill supply Dell PowerEdge servers for its Cloud RAN offering, for open cloud networks, which allow customers to choose their infrastructure while ensuring telco-grade performance at the far Edge.
According to Ericsson, the pairing will provide more flexibility for Cloud RAN customers, as Dell's XR8000 and XR5610 PowerEdge products are specifically designed for telecom, Open RAN, and mobile Edge-computing workloads.
"Collaborating with Dell exemplifies our commitment to deliver added flexibility for our Cloud RAN customers, allowing them to choose their own infrastructure while ensuring telco-grade performance at the far Edge," said Freddie Södergren, Head of Technology and Strategy for Networks, Ericsson. "This collaboration will further enable open cloud infrastructures while supporting Dell's high-performing server offerings."
Ericsson also penned a Cloud RAN agreement with AMD yesterday (April 27), in a move that will see the pair work together to explore processing technologies in Cloud RAN with the goal of enhancing performance and securing high-capacity solutions.
Ericsson said the agreement is intended to boost the Open RAN ecosystem and vendor-agnostic Cloud RAN environment and aims to offer CSPs a combination of high performance and additional flexibility for open architecture offerings.