Delivery service company DHL is planning to increase its physical footprint in Cyberjaya, Malaysia, with a $365m investment in its IT services center (ITSC).
The Deutsche Post subsidiary told Nikkei Asian Review that the money will go towards new, more energy-efficient equipment, and will allow the company to adopt a hybrid cloud operating model. The rest will fund training and career development programs for the site's 1440 employees.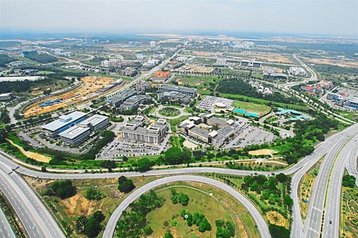 Malaysia's digital dreams 
The company launched the four-story, 100,000 square foot facility to support its logistics operations in 2002, after occupying a single floor in a shopping mall since 1997.It extended the site by 99,200 square feet in 2006, and began another expansion the following year. 
DHL runs another two data centers, in Prague and the US state of Pennsylvania.
Its Malaysian location, Cyberjaya, is a city which was essentially built from scratch, boosted by government subsidies in the hope of creating a Malaysian Silicon Valley as part of the Multimedia Super Corridor (MSC) initiative, spanning from Northern Kuala Lumpur to Negeri Sembilan.
Malaysia Digital Economy Corporation (MDEC) COO, Dato' Ng Wan Peng said: "We are heartened by the continued support from DHL, which reflects its unwavering commitment to Malaysia and its digital transformation agenda – as we race towards becoming a developed digital economy by 2020.
"In addition to employment creation, this move will greatly boost and strengthen the digital infrastructure and ecosystem crucial for a thriving innovation powered socio-economy. We look forward to the journey ahead with DHL, in our quest to make the digital economy a key engine of growth for Malaysia," he added.