Real estate investment trust and carrier-neutral data center operator Digital Realty will acquire Brazilian data center firm Ascenty, as per plan leaked in July.
The company's Brazilian subsidiary, Stellar Participações, has entered into a definitive agreement to acquire Ascenty from private equity firm Great Hill Partners for approximately $1.8 billion, in addition to approximately $425 million required to fund the completion of data center projects currently under construction and meet near-term customer demand.
At the same time, Digital Realty has entered into an independent bilateral equity commitment with Brookfield Infrastructure, to commit half of the required investment ($613 million) for 49 percent of a joint venture that is expected to ultimately own Ascenty.
Both deals are expected to close in the fourth quarter of 2018, subject to customary closing conditions and regulatory approval.
Keeping it realty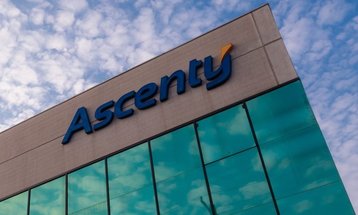 Ascenty currently operates eight data centers across São Paulo, Campinas, Rio de Janeiro and Fortaleza, with 39.2MW of capacity in service, 34MW under construction and 33MW ready to be built. The company also runs its own 4,500 kilometer (2,800 mile) fiber optic network connecting its facilities.
The firm's management team, led by CEO and founder Christopher Torto, is expected to continue working at the new business. "We're delighted to join Digital Realty's global platform and partner with Brookfield to provide our customers access to one of the largest networks of interconnected data centers in the world," Torto said.
Digital Realty's CEO Bill Stein added: "We are pleased to expand our global footprint into Latin America and to partner with the Ascenty management team and Brookfield. We expect this acquisition will further accelerate our growth while enhancing our ability to support our customers' digital transformation across the globe."
The company plans to raise additional funds through a public sale of 8.5 million shares of common stock - worth around $1bn, as of Friday's closing price.