Digital Realty has acquired more land in Amsterdam, the Netherlands, for data centers.
The company this week announced the acquisition of a 36,000 sqm (8.9-acre) land parcel located on its existing Amsterdam Schiphol campus.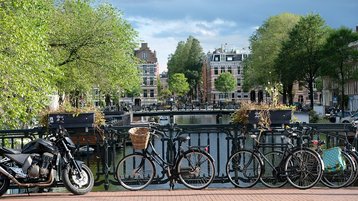 The acquired land parcel reportedly has the capacity to support a 40MW data center and will be interconnected with Digital Realty's existing Schiphol facilities. Potential timelines for development weren't shared.
"Data centers sit at the very heart of the global digital economy, providing the foundations for our customer communities to grow and thrive. Our customers continue to count on us, as they have for the past 25 years, to support their current and future growth ambitions. With this land parcel in Schiphol-Rijk, we're doing just that. We will continue to work closely with the local government to ensure our new future facility meets the high standards that have been laid out," said Vincent in 't Veld, managing director at Digital Realty in the Netherlands.
Data centers in the Netherlands, especially hyperscale facilities, are facing fierce opposition in the country. In 2022 the national government imposed a nine-month ban on hyperscale data centers before introducing more stringent rules in the summer.
Amsterdam had its own year-long moratorium on data center developments from 2019 to 2020.
Digital operates 13 data centers across Amsterdam totaling 111,200 sq ft (10,330 sqm) and 132MW. Around half of those are in the Schiphol-Rijk industrial estate.