Digital Realty is partnering with Spanish energy company Repsol to adopt biofuel for its backup generators in the country.
The company will replace the use of fossil fuels that power the backup generators of its Spanish data centers in Spain with biofuel produced from waste.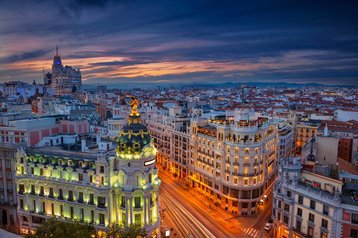 The company's MAD3 facility will be the first to adopt the alternative fuel.
"With the use of Repsol's renewable fuels, we hope to significantly reduce scope 1 emissions derived from the annual tests we carry out to confirm that our generators are ready to work in the event of a grid supply interruption," said Digital Realty facility manager Carlos Muñoz.
"In northern Europe, the use of this type of renewable fuel is common in different facilities, but not so much in countries further south," he told Spain's D+I.
Digital Realty currently operates three Spanish data centers, all located in Madrid. A fourth facility is also in development in the city that will offer 35,000 sqm (376,700 sq ft) of colo space and 34MW of capacity. A data center in Barcelona is also in development; BCN1 will offer 15MW and is set to go live in 2024.
MAS3, opened in 2019 and located at Emilio Munoz 49, offers 5.8MW of power across 8,7000 sqm.
Jose Luis García, fleet manager at Repsol added: "Renewable fuels are an option that is already available and therefore offer a quick and cost-efficient solution to reduce CO2 emissions in conventional engines. Perhaps their best-known use is in transportation, for all types of vehicles, but they can also be used in these generator sets, critical equipment that must provide a reliable power supply in power outage situations."
A number of companies are looking to diesel alternatives as a way to reduce their carbon footprint. UK operators Kao and Datum, Compass in the US, as well as Belgium's LCL and Latvia's DEAC, are all looking to adopt Hydrotreated Vegetable Oil (HVO) as fuel for their backup generators.
Digital Realty's French unit has also adopted HVO for its new PAR8 site, located in La Courneuve, Paris.
Digital Realty has previously signed a 65GWh energy contract with Acciona Energia in Spain and sponsored foresting projects in Palencia and Picos de Europa.
A version of this story appeared on our Spanish edition.