US data center firm Digital Realty has had a busy week raising funds and selling data centers.
The company announced it has raised more than $1 billion in a share sale, with the funds to be used for expansion and paying down debt.
Digital has sold its entire stake in an unidentified non-core data center in Texas, and is selling a majority stake in two data centers outside Chicago, Illinois.
The company has also appointed Colin McLean as chief revenue officer, replacing Corey Dyer.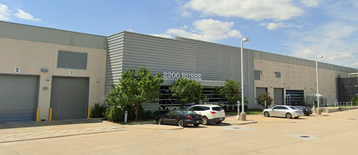 Digital raises $1.1 billion from share sale
The company this week said it has raised approximately $1.1 billion of gross proceeds from the sale of approximately 11 million shares issued under the company's at-the-market (ATM) program, including 3.5 million shares to be issued pursuant to forward sales agreements.
Digital Realty said it expects to use the combined proceeds from the asset sale and ATM issuance to pay down debt and fund ongoing and future investment activity.
DRT sells data center in Texas
Digital Realty this week announced the sale of a non-core data center in Texas. The company said it realized approximately $150 million of net proceeds from the sale of its 100 percent interest in the data center.
Details of the facility weren't shared beyond the fact it was originally acquired in 2012 and leased as a powered shell facility.
2012 saw Digital Realty acquire 400 South Akard Street in Dallas, 8025 North Interstate 35 in Austin, and the Convergence Business Park in the Lewisville area of Dallas.
Last year Digital Realty was set to sell 1215 Integrity Drive in Richardson to its Singapore-listed Digital Core REIT, but the deal fell through.
The company is planning to build new Texas facilities in the Lewisville and Garland areas of Dallas.
Digital sells stakes in Elk Grove data centers to GI Partners
Citing people familiar with the matter, Crains and the RealDeal reports Digital Realty has sold majority stakes in two Elk Grove data centers in Illinois to investment firm GI Partners.
The company has reportedly sold its interest in the 485,000-square-foot (45,060 sqm) building at 2200 Busse Road (aka CH1) and the 305,000-square-foot (28,335 sqm) property next door at 1400 East Devon Avenue (aka CH3).
The single-story CH1 offers 80MW of capacity. The single-story CH3 offers 30MW. The three-building campus outside Chicago – completed by 2299 Busse Road – was acquired as part of the Dupont Fabros merger in 2017. Phase one of the first building was completed in 2008, and work on CH3 began in 2017.
It's unclear how large of a stake GI is buying. Digital Realty and GI are reportedly financing the deal with a 10-year, $450 million fixed-rate loan from three banks: Barclays, Citigroup, and Morgan Stanley, according to Commercial Mortgage Alert.
Though it has since divested its stake, GI Partners founded Digital Realty in 2001.
DRT appoints Colin McLean as chief revenue officer
Digital Realty this week announced the appointment of Colin McLean as chief revenue officer, reporting to CEO Andy Power.
An SEC filing notes the company announced the termination of Corey Dyer as CRO without cause, effective June 30, 2023.
Dyer joined Digital in 2019 and was appointed CRO in 2021. He was previously SVP of sales at Equinix and had held roles at Dell, HP, and NetApp.
McLean joined Digital Realty organization in 2017 and most recently led Sales in the Americas region. Prior to Digital, McLean held roles at Siemens, Unify, and Atos.
The company said he will lead Digital Realty's global sales and marketing organization and "deepen the focus on customers and value they can derive by leveraging PlatformDigital."
"I want to thank Corey for the last four years of outstanding sales leadership, which were marked by record annual bookings. Working closely with Corey, Colin has been a key driver of Digital Realty's success, demonstrating a track record of execution and consistently taking on incremental levels of responsibility," said Andy Power, Digital Realty president & CEO. "Colin's broad sales and marketing experience combined with a background that traverses the data center solutions and wider technology landscapes, position him well to enhance and accelerate the value we create for our customers and Digital Realty stakeholders."