Digital Realty, one of the world's largest data center and colocation providers, has announced the upcoming departure of two senior executives.
Scott Peterson, chief investment officer, and Daniel Papes, senior vice president of global sales & marketing, will step down later this year. Peterson will leave on May 31, but will assist with the transition process on a consulting arrangement through February 2019. Papes will stay on until June 30 while the company looks for his replacement.
A job opportunity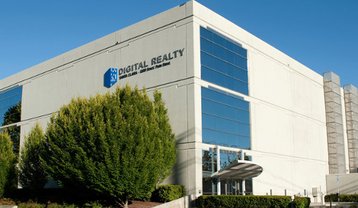 "Scott was one of Digital Realty's co-founders, and he has played a key role in executing the strategic acquisitions which have fueled the tremendous growth of our global platform and set the stage for our continued momentum," the company's CEO A. William Stein said.
"While we will certainly miss his keen intellect and his quick wit, we wish Scott all the best in his next chapter, and we thank him for his many contributions to Digital Realty - certainly not least the strong team he leaves behind."
At Digital Realty, Peterson was responsible for executing over $17 billion in investments. Prior to helping start the company, Peterson was the managing director of GI Partners, Digital Realty's predecessor private equity fund.
Before that, he spent eight years at GIC Real Estate, the real estate investment entity for the Government of Singapore Investment Corporation.
Stein continued: "I would also like to thank Dan for his outstanding work leading our sales and marketing efforts. In addition to overseeing robust bookings growth, Dan has built a world-class sales and marketing team, and we are confident in the team's ability to drive continued excellent results through the effective model we have deployed while we identify a new leader for our global sales and marketing functions.
"We appreciate Dan's continuing support of Digital Realty, and we are pleased he has agreed to assist with the transition and remain with the company through the end of the second quarter."
Before joining Digital Realty, Papes was the EVP, North America of communications solutions company Unify, the SVP of technology distributor Westcon Group, and spent nearly 30 years at IBM, across various roles.