Scala Data Centers has begun constructing two new hyperscale data centers in Brazil.
The company was formed last year by DigitalBridge out of data center assets it acquired from Brazilian IT firm UOL Diveo.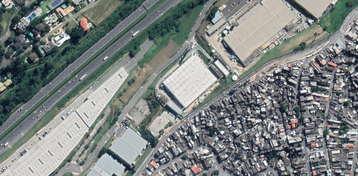 The company plans to build the SP4 and SP5 data centers in the city of Barueri, in the state of Sao Paulo.
SP4's 18MW capacity is already 100 percent committed to a single, undisclosed, cloud provider. The 9MW SP5 is also planned for a single tenant. Both will be renewably powered.
The data centers are expected to be operational by April and September of 2022, respectively.
"SP4 and SP5 reflect Scala's commitment to support the growth of its customers' IT infrastructure," Marcos Peigo, CEO and co-founder of Scala, said.
"Such projects propel our growth by constantly evolving through the adoption of cutting-edge technologies and innovative processes of our robust platform."
Beyond the two data centers, Scala plans to build a large SP6 facility at its Tamboré campus, and new campuses in Campinas and Jundiaí. Together, they will total around 300MW.
Scala is also looking at expanding in Mexico, Chile, and Colombia.