Google has stopped challenging the majority of search warrants from US judges requesting data stored in overseas data centers without permission of the other nation involved, the US Department of Justice said.
While Microsoft found success appealing a data order at the New York-based 2nd US Circuit Court of Appeals, Google has lost several challenges outside of that court and, at one point, was held in contempt of court for refusing to comply with a District of Columbia order. Now, it appears to have given up the fight, except in cases that fall under the 2nd Circuit.
Sharing isn't caring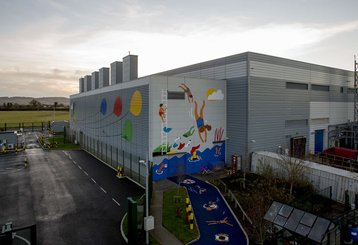 The change was revealed by the Department of Justice in a Supreme Court filing, which noted that Microsoft was continuing to use its 2nd Circuit victory - which has jurisdiction over Connecticut, New York and Vermont - to dispute orders nationwide. 
"At the same time, eleven magistrate and district judges, sitting in five different circuits, have uniformly rejected the panel's holding in litigation involving [2703 of the Stored Communications Act] warrants issued to Yahoo! and Google."
Acting Solicitor General Jeffery Wall continued: "In the wake of those decisions, Google has reversed its previous stance and informed the government that it will comply with new Section 2703 warrants outside the Second Circuit (while suggesting that it will appeal the adverse decisions in one or more existing cases).
"Consequently, the government's ability to use Section 2703 warrants to obtain communications stored abroad - which may contain evidence critical to criminal or national-security investigations - now varies depending on the jurisdiction and the identity of the provider."
Google confirmed the change, telling The Register in a statement: "We're continuing to follow the Second Circuit Court of Appeals' decision and will decline to produce data stored overseas in courts that fall within that circuit.
"To seek consistency in the law, we are appealing some of the cases where lower courts have decided not to follow the ruling of the Second Circuit Court of Appeals. This discrepancy in court decisions is yet another reminder that data surveillance laws need to be modernized to safeguard users' privacy, protect law enforcement's legitimate need to collect digital evidence, and provide clarity. We are pleased that both houses of Congress have introduced bills that address these issues."
Wall's note on Google was part of a larger document urging the Supreme Court to bring a case against Microsoft. The DoJ continues to argue that while data may be stored on a foreign server, if the company can access the data from within the United States, the search and seizure would both take place here - without the need for the foreign government's assistance.
Supreme Court Justices have yet to say if they will hear the case in their next term, starting October 2.