Electrical power generator and distributor AES Corporation is working with Alphabet's X on ways to optimize the grid.
AES is partnering with the Google sister company to simulate and virtualize its distribution grids in Indiana and Ohio.
The project is part of a 10-year strategic alliance between the utility and Google signed in 2019, that saw AES move to Google Cloud and Google power its Virginia data centers with 24/7 carbon-free energy from the power company.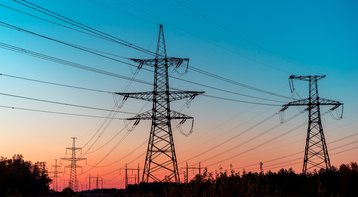 The grid virtualization is aimed at being near real-time, helping test new ideas, optimize the grid for renewables, and improve reliability.
"One of the biggest obstacles to shifting to a renewable and reliable electric system is having a complete real-time picture of what is happening on the electric grid," Audrey Zibelman, VP and GM for X's electric grid team, said.
"We are developing new computational and virtualization tools designed to give everyone who manages and operates the grid the ability to plan, build, and manage a clean and resilient grid."
Kristina Lund, AES president for US Utilities, added: "We are proud to be among the first to embrace these grid virtualization tools from X in our smart grid strategy."
X is also behind 'Malta,' a project to store electricity in large tanks of high-temperature molten salt. The company spun out of Alphabet in 2018, and raised $50 million this year. It plans to have its first commercial project online in 2024 or 2025.
Outside of X, Google is also working with Fervo to develop a 5MW geothermal project to help power its Nevada data centers.
Subsidiary DeepMind is also using AI to predict wind farm output.
There have been some failures, however, including X project Makani. Google X acquired the company in 2013, with the idea of using wind energy kites instead of giant turbines to generate electricity.
But in 2020, the company gave up as the kites struggled to draw as much power from the wind as expected. Over the slow development cycle, the costs of other forms of renewable energy dropped dramatically, leaving little space for complex new ideas.
Google opened up the project's patents and documents, for others to continue working on the idea.