Earlier this week we spotted that Emerson Network Power was in the process of transforming into Vertiv. That move is now official, with Vertiv becoming a Platinum Equity-owned company with a new CEO.
Vertiv, which has more than 20,000 employees and more than 25 manufacturing and assembly facilities around the world, will be led by Rob Johnson.
Further acquisitions possible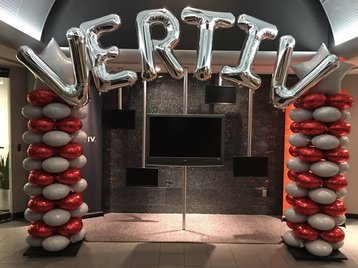 "It's a fresh start for a business that already has so much going for it. I look forward to working with my new colleagues at Vertiv as we begin this transformational chapter in the company's history," Johnson said.
"As an independent company, Vertiv will operate with great freedom to make business strategy and investment decisions, move more quickly like a startup, and focus on innovative solutions for our customers, including those in the growing cloud computing, mobile and IoT networks."
Johnson was previously an operating partner at Kleiner Perkins Caufield & Byers. Before that, he worked for data center infrastructure firm American Power Conversion (APC), becoming its CEO before it was sold to Schneider Electric for $6.1 billion in 2007. 
"Rob has a unique blend of industry knowledge, operational acumen and entrepreneurial spirit," Bryan Kelln, partner and president of portfolio operations at Platinum Equity, said.
Platinum Equity partner Jacob Kotzubei added: "We will support Vertiv's growth and product innovation every step of the way, both organically and through prospective add-on acquisitions.
"This is our second partnership with Emerson and we have had great success together. We look forward to a seamless transition and an exciting future for Vertiv and the customers it serves."
Emerson has retained a minority interest in the company.