Emerson is set to sell off its Network Power division to Platinum Equity and co-investors for $4 billion in cash, going against the original plans to spin off the group as Vertiv (update: it will still be called Vertiv).
Network Power, which owns popular data center brands such as Liebert, Trellis, Chloride Group and NetSure, had revenues of around $4.4 billion in 2015.
Spin off is off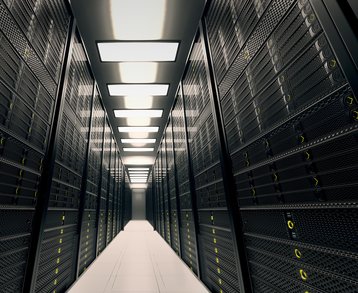 In June last year, Emerson announced plans to spin off its Network Power division after sales for the unit fell 28 percent from 2011 to 2014.
The aim was to create an independent entity fully owned by Emerson shareholders. In April 2016, it was revealed that the new company would be called Vertiv, with everything set to be finalized by September.
However instead of the scheduled spin off, Emerson has decided to sell the division to Platinum Equity, although Siemens was floated previously as a potential acquirer.
Datacenter Dynamics understands that discussions are currently underway over the unit's name, and whether it will be called Vertiv.
"This agreement marks a major milestone in the strategic portfolio repositioning we announced last June," said Emerson CEO David Farr.
"By selling Network Power to Platinum Equity, we have achieved a successful result for our shareholders as part of our plan to streamline Emerson to create a more focused company with significant opportunities for growth and profitability in our core served markets."
Platinum Equity's CEO Tom Gores added: "This is an important investment in a business that will be a cornerstone in our portfolio. It plays to our core strengths. In addition to our capital resources, we will deploy our global operations skills to build on the foundation Emerson created and take this business to another level."
The equity group previously bought a 51 percent controlling stake in Emerson's embedded computing and power business, renaming the company Artesyn Embedded Technologies.
Platinum Equity partner Jacob Kotzubei continued: "We have worked extensively with Emerson to customize a divestiture solution for Network Power that is beneficial for all sides and aligns with the long-term strategic goals of the business. Network Power is recognized as a global leader in infrastructure technologies and we are confident that working together with management we can further extend that position as a standalone company."
Scott Barbour, previously Executive VP of Emerson and Business Leader for Network Power, will remain in charge of the unit.
He said: "We firmly believe Platinum Equity is an ideal partner as we continue to drive efficiency in our operations and invest to bring innovative products and services to our customers.
"The work we've done at Network Power in recent years ensures we are well prepared for an ownership transition and have the right foundation in place to be successful."
The sale is expected to close by December 31, subject to customary regulatory approvals.
Emerson is also set to sell its motors and electric power division to Japan's Nidec Corp for $1.2 billion.