Japanese petroleum firm ENEOS has joined GRC's program to certify alternative cooling fluids for its data center immersion tanks.
The companies recently announced that ENEOS, also Japan's largest lubricant company, is joining the GRC's ElectroSafe Fluid Partner Program.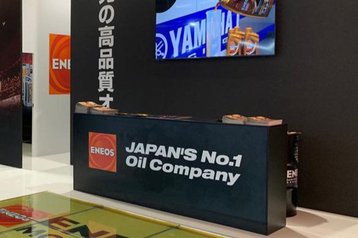 "ENEOS is excited to be part of GRC's important initiative to strengthen fluid performance and efficiency for data center liquid immersion cooling," said Toru Konishi, company president of ENEOS Lubricants Company. "GRC's validation of our immersion cooling fluids will allow data center users to operate systems more safely and confidently while increasing efficiency. Additionally, we will help enable safer fluid operation and add value to the broader data center ecosystem by studying and advancing fluid development together with GRC."
ENEOS and GRC said the deal also provides a "forum" for the two companies to continue to 'collaboratively develop and leverage' new fluid formulations and advancements.
"GRC and ENEOS have been collaborating for several years, and we look forward to expanding and strengthening our relationship through their participation in GRC's ElectroSafe Fluid Partner Program," said Ben Smith, chief product officer at GRC. "ENEOS and GRC will be able to offer additional fluid options to data centers globally while also continuing to work together to improve existing fluids and develop new formulations that improve operational uptime and efficiency."
Shell was the first partner to join the program which was launched last month. GRC's ElectroSafe scheme is intended to provide an increased range of liquid coolants, that will be "earth-friendly", and have been thoroughly tested with the company's immersion tanks. GRC's own branded ElectroSafe coolants are globally available and in the program,
Immersion cooling removes heat from IT equipment efficiently and silently, reducing energy wasted in cooling. It can handle higher rack power densities, as seen in new applications such as AI, and it also outputs the waste heat in a more useful form (hot water) than air-cooling, which is standard in data centers.
Despite this, immersion cooling has been taking off slowly, and in niche applications such as high-performance computing (HPC) and cryptocurrency mining, as it represents a major change to data center designs, and could be expensive as a retrofitting operation.