Publisher Epic Games is using AWS Local Zones (AWS LZs) to support its North and Central American server region (NA-Central) in Fortnite.
Two North American server regions - NA-East and NA-West - were already using local zones. According to the company, players are assigned to whichever Fortnite server region will provide the best game experience. NA-Central will be powered by the AWS LZ in Dallas, Texas.
Launched in 2017, Fortnite is a wildly popular free-to-play battle royale game where players compete to be the last person standing.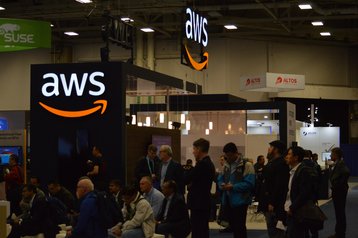 "Epic Games and AWS have worked together for over 10 years and continue to find new ways to leverage the full potential of the cloud," said Dan Carpenter, director of the North American Games Segment at AWS.
"With the new NA-Central server region, powered by the AWS Local Zones in Dallas, Fortnite players in the central United States and Mexico can experience the best player experience through low latency gameplay."
AWS Local Zones bring digital infrastructure closer to a population. They provide compute, storage, database, and other AWS services to the local area and, because of their proximity, can reduce latency.
According to Epic Games, the NA-Central server will eventually serve as the main host for Fortnite's tournaments and competitive events after a preliminary test period to 'iron out any bugs.'
Epic Games has been in a working relationship with AWS since 2012, and committed to using AWS in 2018 for 100 percent of its storage, analytics, and scaling capabilities. According to AWS, Fortnite runs almost completely on its services, including its game-server fleet, backend services, and websites.