Equinix has completed the acquisition of TelecityGroup in a transaction valued at approximately $3.8 bn (£2.6 bn). The addition of TelecityGroup's 40 plus data centers more than doubles Equinix's European capacity. The acquisition increases its interconnection platform in key European markets and adds network and cloud capabilities to enterprise customers which are increasingly moving to highly interconnected, global data centers for accelerated business performance and innovation.
Fifty-four per cent of Equinix's revenue comes from customers deployed globally across all three of its regions (Americas, APAC and EMEA), and over 83 per cent of its revenue is from customers deployed across multiple metro centers, a reflection of the company's differentiated scale and global reach. With new data centers and increased interconnection in Europe, Equinix builds on its global market leadership and creates new opportunities to grow business ecosystems around the world.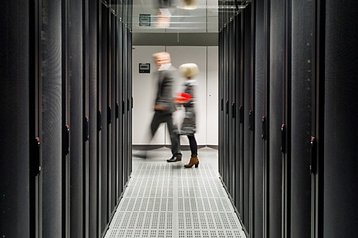 Highlights and key facts
The acquisition of Telecity adds data center facilities in Bulgaria, Finland, Ireland, Italy, Poland, Sweden and Turkey.
The acquisition brings more than 1,000 new customers to Equinix, including more than 200 network and mobility companies and more than 300 cloud and IT services companies.
Equinix has made three acquisitions in the last twelve months including professional services company Nimbo in the U.S. in January 2015 and Bit-isle in Japan in November 2015. The Telecity and Bit-isle acquisitions significantly expand Equinix's global platform (after planned divestitures) from 105 data centers in 33 metropolitan areas to 145 in 40 metropolitan areas.
Originally announced in May as a recommended cash and share offer, the transaction was approved earlier last week by Telecity shareholders and the scheme of arrangement used to implement the acquisition was approved by the applicable court in the United Kingdom, both steps required for closing the transaction.
The transaction comprised a cash payment of approximately $1.7bn and the issuance of approximately 6.8 million shares of Equinix common stock valued at approximately $2.1bn based on the closing price of Equinix common stock as of January 14, 2016. This amount excludes any value attributed to the Telecity employee equity awards assumed, which will be finalized at a later date.
Telecity's Chairman, John Hughes joins the board of directors of Equinix, Inc., and Equinix's EMEA president, Eric Schwartz, will serve as the head of the combined regional business in EMEA.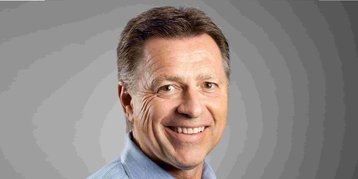 A significant milestone in Equinix's 17-year history
Steve Smith, president and CEO, Equinix said: "Today is a very important day for Equinix as we close the acquisition of Telecity, which is a significant milestone in our 17-year history. By increasing the scale of the Equinix interconnection platform in key markets throughout Europe, we are able to better serve global enterprises while creating meaningful shareholder value."
John Hughes, board member, Equinix said: "The combination of Equinix and Telecity gives businesses more choice for interconnection, which is increasingly important in this highly digital age, when customers rely on connectivity to drive competitive advantage. I would like to take this opportunity to pay tribute to all the committed, talented employees at Telecity who together built Europe's premium data center business and remain committed to the smooth integration of our two companies. It is with great pleasure that I will continue to work with the combined business as a member of Equinix's Board of Directors."
Equinix and TelecityGroup were told by the European regulators to get rid of five facilities in London: Telecity's Bonnington House, Sovereign House, Meridian Gate and Oliver's Yard, and Equinix's West Drayton data center.
Along with these, the companies are selling Telecity's Science Park and Amstel Business Park I in Amsterdam; and Telecity's Lyonerstrasse data center in Frankfurt.
In London, Equinix has kept the cream of Telecity's properties, holding onto sites like Harbour Exchange in Docklands. The Telecity sites it is selling in London tend to be older ones, while the facility in West Drayton is one which Equinix acquired when it bought IXEurope back in 2007.  
It is estimated that the sell-off represents some six percent of the London colocation market, or 12 per cent of the retail-only market. The commitments made to the EC provide that in the unlikely event that any of the divestment businesses are not sold within an alloted time, a third party trustee will be appointed to sell them on behalf of Equinix, in accordance with the regulatory process for these sales.