Equinix has completed the third phase expansion of its HK4 data center in Hong Kong, adding 1,000 cabinets to the facility at the cost of US$51 million.
The latest expansion gives HK4 a total of 1,500 cabinets, up from 500 cabinets in its phase two expansion - the first phase of HK4 was fully taken up by an anchor tenant and is not available for retail. According to Equinix, another 3,000 cabinets are scheduled to be added to HK4 in future phases.
Located in Sha Tin, HK4 is one of five Equinix data centers in Hong Kong, with a total colocation space of about 34,500 square meters (370,000 square feet). Together with facilities in Tseun Wan and Tseung Kwan O, Equinix offers geographically distributed data center facilities across the Northern, Western and Eastern parts of Hong Kong.
An interesting time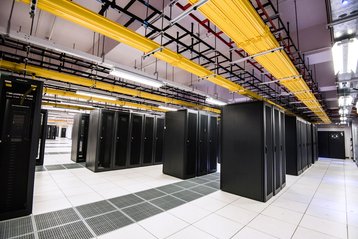 "The current pandemic has clearly accelerated the pace of digital transformation for businesses of all kinds. With more and more companies embracing digital transformation, we have seen demand for interconnection continue to grow," said Larry Tam, the managing director of Equinix Hong Kong.
"This is a trend that we expect to become more predominant with the rollout of 5G already started in the city. With our continued investment in growing our interconnected platform and robust ecosystems both locally and globally, we are here to support and speed up the digital growth of our customers."
While the announcement is part of a multi-year expansion plan, it comes on the heels of a controversial new security law that was passed on June 30. The law grants significant powers to Chinese authorities to combat national security threats with punitive punishments including life imprisonment, which opponents alleged is coached in broad, vaguely defined terms.
While tech giants such as Facebook, Google, LinkedIn, and Twitter have temporarily blocked authorities' access to user data in reaction, others have taken more drastic action. For instance, South Korea's search engine provider and tech giant Naver this week said that it has shifted its data backup facility out of Hong Kong and moved to Singapore.
Though Naver says there were other, uncited technical reasons behind the decision, they conceded that it was at least partially a response to the new legislation. For now, it remains to be seen if other tech firms will follow suit.