Equinix is investing $42 million in a new data center in Mumbai, India.
Dubbed MB4, the data center is expected to be ready to launch in Q4 of 2023.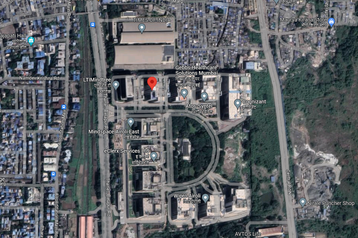 MB4 is located in the Kalwa Industrial Area, around 15km from the company's two other IBX data centers in Mumbai. It will offer an initial capacity of 350 cabinets, increasing to 700 at full build-out.
The site will be connected to Equinix's MB1 and MB2 sites via its Metro Connect solution which provides network links between Equinix's IBX data centers. The MB1 and MB2 sites are home to clients including Amazon Web Services, Google Cloud, and Oracle Cloud, and host five Internet exchanges.
Manoj Paul, managing director of Equinix India, said: "The increased digitalization of the economy is constantly driving the need for data center and interconnection services in India. The availability of MB4, expected in Q4 2023, will allow us to continue serving our customers' needs in India, enabling them to leverage our interconnection platform for efficient connectivity to multiple cloud service providers, network service providers, and other businesses. This will help existing and new customers accelerate their digital transformation journey."
According to retail estate services company JLL, the Indian data center industry reached 637MW in the first half of 2022, and this is expected to double to 1.318GW by 2024.
Equinix operates 250 data centers globally, 52 of which are in the Asia Pacific region. Equinix entered the Indian market through the acquisition of GPX Global Systems. First announced in August 2020 and closed in September 2021, the deal saw the colo giant pick up two data centers in Mumbai for $161 million.
Since dubbed Equinix MB1 and MB2, the two facilities total more than 90,000 square feet (8,200 sqm) of colocation space and an initial 1,350 cabinets, with an additional 500 cabinets to be built out. The company is also developing its $86m MB3 data center in Mumbai, announced in June 2022, which will go live in Q2 2024 with the capacity for more than 1,375 cabinets in its first phase and 4,150 at full build-out.
In the company's Q2 2023 earnings report, Equinix reported revenues of $2.02bn, up 11 percent year-on-year. In addition to MB4, the quarter saw 12 new projects added to its data center portfolio, including those located in Lisbon, Portugal; Monterrey, Mexico; and Kuala Lumpur, Malaysia.
More in Construction & Site Selection