Equinix is planning to add up to a million square feet of data center space in Silcon Valley, according to a report.
The expansion would add five new buldings in South San Jose, to Equinix's existing Silicon Valley sites SV1 and SV5 (pictured), according to the Silicon Valley Business Journal. Three would be in a block of land which Equinix bought from chip maker Xilinx in March 2015, and another two would be in nearby on Great Oaks Boulevard.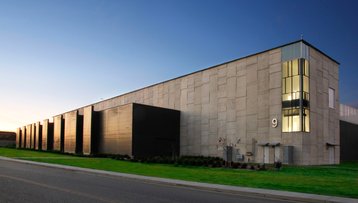 Strong fill rates
"We've had really strong fill rates in our core markets, and we have a lot of cloud companies that have come into our data centers," Stuart Thompson, Equinix's director of real estate, told the Journal. 
The Silicon Valley data center market is traditionally concentrated on Santa Clara which has lower electricity prices through Silicon Valley Power, but the Journal reports that higher land prices in Santa Clara are making San Jose more attractive. 
Equinix is in expansion mode, having bought UK-based Telecity for $3.6 billion, and successfully made the change to become a real estate investment trust (REIT) - a more tax efficient entity. 
In the UK, Equinix opened a sixth London-area data center (LD6) at Slough in April. Meanwhile, it opened its third Singapore site in March. Other new sites have opened in Melbourne Australia and in New York. 
Equinix has not yet confirmed the report to DatacenterDynamics.