Equinix has announced a €32 million ($38.8 million) expansion to two of its data centers in Finland.
The company is expanding two of its International Business Exchange (IBX) sites – HE5 and HE7 – in Helsinki, with approximately 800 cabinets being added.
Equinix says the expansion is meet growing demand in the region, driven in part by the need to work remotely during the Covid-19 pandemic.
"Customer demand in Finland continues to grow, which is why we are investing in additional capacity to further support the technological developments of companies operating here," said Sami Holopainen, managing director, Finland, Equinix.
"The pace of digitization worldwide, including in Finland, has greatly accelerated in the past few years. The Covid-19 pandemic has further contributed to this, with many digital transformation plans implemented more quickly than companies had originally anticipated was necessary."
Register now for DCD's global summit on data center sustainability Towards Net-Zero
Equinix grows greener in Nordics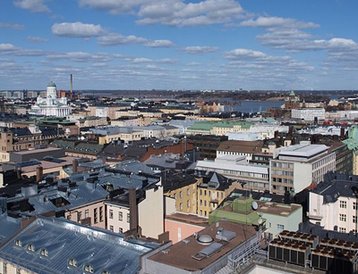 Equinix currently has six data centers in Helsinki, all of which run on 100 percent renewable energy. Excess heat from the data centers is used to both heat and cool apartment buildings within the city of Helsinki, via Helsinki Energy.
"Finland is an excellent location for Equinix. The expansion of HE5 and HE7 is a part of an ongoing growth strategy in the region," said Judith Gardiner, VP of growth and emerging markets at Equinix.
"The cool Nordic climate is a tremendous asset in reducing the need for cooling power, and its connectivity to other markets, particularly Eastern Europe, very much supports digital business options. In the near future, Finland will also have the shortest latency route between Europe and Asia-Pacific, when the Arctic Connect Cable project, led by the Cinia Alliance, is complete."
This month Equinix joined major European cloud and data center operators in signing up to an agreement to become climate neutral by 2030.