Swedish telecommunications equipment giant Ericsson has opened a 20,000 square meter Global ICT Center in Vaudreuil-Dorion, Quebec.
The site will host R&D and testing facilities, and maintain infrastructure based on Ericsson's own server family, the Hyperscale Datacenter System 8000.
This is Ericsson's third and final ICT Center, following similar projects in Linköping, Sweden, opened in September 2014, and Rosersberg, Sweden, opened in January 2016.
The new R&D network will enable the company to emulate mobile networks and test new solutions as if they were running live, as it anticipates an industry shift from proprietary telecommunications equipment to software and commodity servers.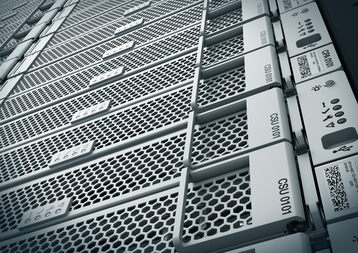 Foot in the door
Ericsson announced plans to build three research and engineering facilities back in 2013, aiming to spend 7 billion Swedish Krona (US$1.15bn) in order to reinvent itself around cloud infrastructure and services.
The company also wanted to consolidate some of its testing operations – at the moment, Ericsson's test environments are spread across more than 50 locations worldwide.
The facility in Quebec was originally expected to measure 40,000 square meters, but the project was cut back somewhere along the way, and the final building is just half the size.
Ericsson says the Global ICT Center network will help accelerate innovation cycles, reduce development costs and enable the company to better support its customers. It will also serve as the showcase for Hyperscale Datacenter System 8000 - the first product in the world to be based on Intel's Rack Scale Architecture, announced in 2015.
In the near future, Ericsson's customers will be able to connect to their closest ICT Center remotely for interoperability testing, trials and early access to new hardware and software.
The company added that the new facilities have been designed with sustainability in mind, helping cut down its test lab energy baseline by 40 percent, when compared to 2012 numbers.