Ericsson and O2 Telefónica in Germany have held an inaugural joint Proof of Concept (PoC) deployment at the operator's Wayra innovation hub in Munich, showcasing the capabilities of Ericsson's first 5G Cloud RAN installation in Europe.
According to Ericsson, the PoC utilized a centralized control unit (CU) and harnessed the power of mmWave frequency to achieve end-to-end speeds of more than 4 gigabits per second, while it can validate Cloud RAN for FWA, enterprise, and industry-specific use cases.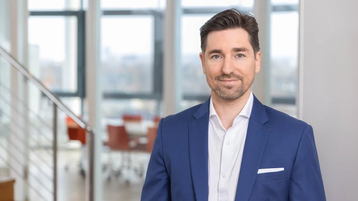 The vendor claims that the demonstration is Europe's first Cloud RAN 5G mmWave use case demo.
Cloud RAN, also known as C-RAN or Centralized-RAN, is an approach to mobile phone networks that takes the open radio access network (Open RAN) and virtualizes it. In simple terms, Cloud RAN is a cloud-native approach to the radio network hardware.
By implementing Ericsson's cloud-native software solution for 5G Cloud RAN, O2 Telefónica is set to experience significant gains in flexibility, service delivery, and improved network operations, claims Ericsson.
"The partnership between Ericsson and O2 Telefónica demonstrates our commitment to achieving significant breakthroughs on our path to build the networks of the future," said Daniel Leimbach, head of customer unit Western Europe at Ericsson.
"It is a first for both companies in Europe and shows the potential of Cloud RAN for high-performance use cases. It builds upon our work with the cloud-native 5G core we have deployed in O2 Telefónica Germany, enabling a full end-to-end cloud-native network. We are very proud to be doing this together with O2  Telefónica."
Ericsson has previously carried out successful Cloud RAN trials, notably when it demonstrated a phone call carried by its Cloud RAN, with help from Intel and Hewlett Packard Enterprise (HPE) a few weeks ago.
The vendor also worked with Australian telco Telstra earlier this month to launch Cloud RAN infrastructure on its commercial 5G network.