Canadian data center company eStruxture has raised CAN$600 million (US$487m) in a mixture of equity financing and credit.
It received the invesment from Caisse de dépôt et placement du Québec and Fengate Asset Management, and the credit facility from Deutsche Bank Credit Solutions and Direct Lending.
The new funding pays for the acquisition of Aptum's Canadian data center business, which finalized on Friday.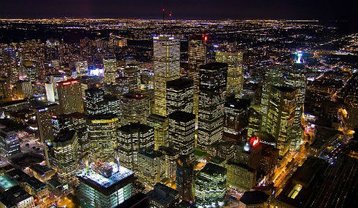 "This financing will be essential to the growth of eStruxture as we continue to expand our customer base throughout Canada and beyond," said president and CEO Todd Coleman.
"It will also help us further strengthen the company's pan-Canadian platform, adding key industry verticals to eStruxture's portfolio."
Coleman told DCD that the new acquisition fills "an obvious hole" in its portfolio, namely the Toronto market.
Adding Aptum's data centers brings the company's total footprint to over 600,000 square feet (55,700 sqm) of data center space and an IT capacity of 100MW - having gained an additional 40MW from the acquisition.
"This transaction - eStruxture's fifth acquisition since its creation in 2017 - consolidates its presence on a national scale," said Kim Thomassin, EVP of Investments in Québec and stewardship investing at CDPQ.