Ethio Telecom has launched commercial 5G services in Ethiopia, starting with Addis Ababa
The telco, which serves over 70 million subscribers, confirmed it is initially offering 5G via 145 sites that have been deployed in the capital. This follows the pre-commercial 5G mobile broadband trials last year.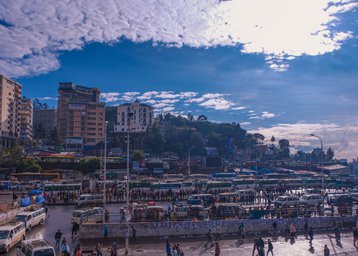 Ethio Telecom says it is ready to offer unlimited 5G data, 5G To The Home, and a variety of 5G mobile packages to customers.
The company's website lists mobile 5G tariffs starting at US$17 per month for up to 150GB of data.
Earlier this year, it was revealed that UAE-based e& and France's Orange are exploring plans to snap up a 45 percent stake in the state-owned telco.
Ethiopia's government has been looking to sell a stake in Ethio for a number of years and invited bids in November of last year. The company had been the only operator in the market until Kenya-based Safaricom launched in October.
The Ethiopian government wants a third telco in the market and launched a tender for a second private mobile telco license earlier this month. MTN Group was expected to be next to enter the market, but the operator walked away after its bid for a license was rejected in 2021.
Prime Minister Abiy Ahmed sees Ethiopia's telecoms industry as a huge asset to the country's economy, with the nation boasting a population of over 120 million.