Ethio Telecom has already come to blows with newcomer Safaricom, alleging that the operator has damaged its infrastructure.
The incumbent telco is so outraged at Safaricom, that it has threatened legal action against the company that only launched in Ethiopia in October.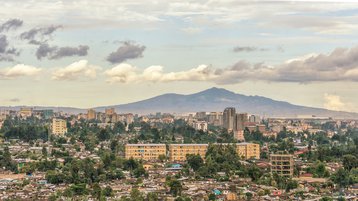 Ethio Telecom has reported its network has suffered disruption in the Afar region, and was keen to point out that Safaricom was responsible in a Twitter thread.
The region reportedly suffered a severe blackout on December 11, noted Ethio. In the Twitter thread, Ethio apologized to its customers explaining that damage had been caused to its international communication line that passes through Djibouti, while its service lines in the Afar region were severely damaged in many places.
Despite the services being restored, Ethio slammed Safaricom and threatened legal action.
"Therefore, for the harassment, interruption of service, and loss suffered by our honorable customers, we declare that we will hold the parties who committed the act without prior warning accountable by law."
It's the first sign of any issues between the two mobile operators, with Safaricom's entrance into the market set to provide Ethio with competition.
Within a month of launching in the country, Safaricom has already gained one million customers but will have a long way to go before catching Ethio which boasts over 54 million according to Statista, as of the 2020/21 financial year.
The Ethiopian government has recently opened up a bidding process for international bidders to buy a 40 percent stake in Ethio, which is state-owned.