Ethiopia is to begin its search for a third mobile operator next month, just months after Safaricom became the country's second mobile network operator.
According to Capital Ethiopia, a third provider is being considered by the Ethiopian Communications Authority (ECA).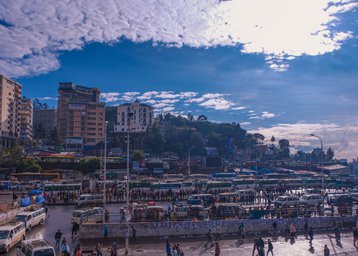 It shouldn't come as too much of a surprise, with Ethiopia's Prime Minister Abiy Ahmed keen to tap into the mobile industry to drive the country's economy.
In the article by CE, it noted that the ECA is expected to begin its search next month, with international investment likely to be sought after.
"ECA has now resumed the licensing process for a third license or the second new full-service nationwide telecommunications license," said Balcha Reba, ECA Director General, as quoted by the CE. "We have invited different international consultation companies to evaluate the document," he added.
"Preparations are underway to float an expression of Interest to bring potential investors who can acquire the third license or the second new full-service license."
A competitive tender process will be held to find potential buyers and investors in a third operator.
Talks of a third operator being granted a license follows Kenya-based Safaricom's entrance into the market back in October last year. Within a month of entering the market, Safaricom Ethiopia scooped up 1 million customers, with the hopes of challenging the market leader Ethio Telecom, which has over 54 million subscribers according to Statista.
Meanwhile, Ethio Telecom resumed the process of selling a 40 percent stake in the company in November. With a population of over 118 million people, Ethiopia is one of the continent's largest mobile markets.
Last month, Ethio threatened legal action against Safaricom after alleging that the newcomer has damaged its infrastructure in the Afar region, leading to severe blackouts.