Ethiopia is set to launch a tender for a second international telecoms license next month as part of plans to expand the sector in the country.
The industry regulator confirmed the plans on Monday (May 22), according to Reuters.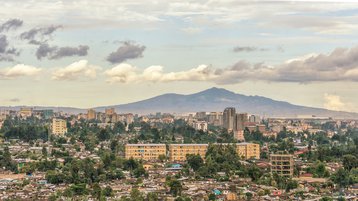 It will provide the country with a third mobile operator, along with state-owned Ethio Telecom and Safaricom Ethiopia, which is a subsidiary of Kenyan operator Safaricom.
"We have planned to launch the tender in June. More details will be released when we approach the launch date," Balcha Reba, director general of the Ethiopian Communication Authority, told Reuters.
Safaricom only launched its services in the country in October, gaining over a million customers within a month of launching. It's not known what the current figure for Safaricom sits at, but it is a number that is dwarfed by Ethio, which has over 70 million subscribers.
Although state-owned, Ethiopia's Prime Minister Abiy Ahmed is also open to attracting investment in Ethio, and restarted efforts to sell up to 45 percent of the operator last year.
Ahmed is attempting to open up the country's economy and has identified its mobile industry as a key component of this, with Ethiopia's sizeable population of over 120 million providing it with the potential to be one of the biggest mobile markets in Africa.