French operator Euclyde Datacenters is expanding its data center in Lyon.
First reported by DCmag.fr, the company this week announced that is expanding its DC5 data center in Villeurbanne with two new data halls. The company said it was investing more than €2 million ($2.2m) in the project, which will accommodate more than 140 racks.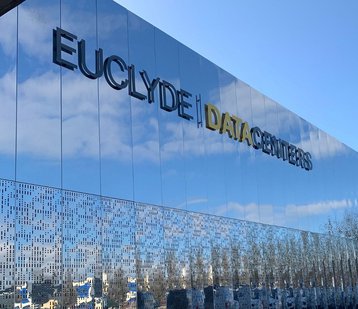 Euclyde said the first 60 racks have been reserved by 'major players' operating in the health and ESN sectors
Anwar Saliba, managing director of Euclyde Datacenters, said: "We are proud to announce the opening of new hosting rooms which have been designed to enable our customers to carry out their digital transformation in the long term by relying on state-of-the-art, eco-responsible and efficient infrastructures."
Located at 45-47, rue Francis de Pressensé, the company's Lyon facility launched in 2018. The site consists of two buildings spanning 2,000 sqm, including 600 sqm of IT rooms.
Euclyde purchased the data center from web services company Netissime in 2016, and spent €6 million (then $6.4m) on expanding the site the following year.
Launched in 2004, Euclyde operates six sites across France totaling 5,500 sqm of IT space in Lyon, Sophia Antipolis (x2) in Antibes, Besancon outside Dijon, in the Lognes area of eastern Paris, and Strasbourg. The company also offers space in LuxConnect's facility in Bettembourg, Luxembourg.
Euclyde Data Centers is jointly owned by the Kwattro group and two investment funds of Credit Agricole.
More in Construction & Site Selection