Mobile networks across Europe could start going down this winter, as operators warn that the energy crisis may lead to regular power cuts and energy rationing.
This has led to fear within the telecoms industry, notes Reuters, which reports that industry officials are concerned that a challenging winter could put telecoms infrastructure to the test.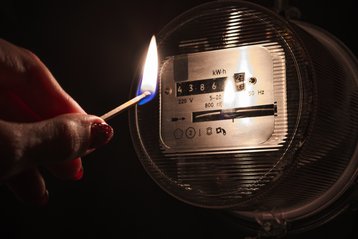 The potential power issues have been fueled by Russia's invasion of Ukraine, with Russia deciding to halt gas supplies via Europe's key supply route in the wake of this conflict.
Four telecoms executives say that there are currently not enough backup systems in many European countries to handle widespread power cuts. This potentially increases the prospect of mobile phone outages.
This has led some European countries to try and ensure communications can resume as normal even if power cuts end up exhausting backup batteries.
Europe has nearly half a million telecom towers, with most providing battery backups that last around half an hour to run the mobile antennas.
French electricity distributor Enedis has put forward plans for a 'worst-case scenario' that will see power cuts lasting up to two hours, affecting different parts of the country on a rotational basis, notes Reuters. Any blackouts would exclude hospitals, police, and government facilities.
Sources claim that the French government, telecom operators, and Enedis have discussed the issue over the summer.
"Maybe we'll improve our knowledge on the matter by this winter, but it's not easy to isolate a mobile antenna (from the rest of the network)," said a French finance ministry official with knowledge of the discussions, speaking to Reuters.
Swedish, German, and Italian telcos have also raised concerns, while Nokia and Ericsson are working with mobile network operators to mitigate the impact of potential power shortages.
UK telecoms company BT recently told the FT that it was not currently seeking more backup power for the winter, but was assessing which of its non-critical hardware could be switched off.
In the data center industry, the likes of Equinix and Digital Realty have increased their diesel reserves in preparation for potential grid and fuel supply issues. Equinix usually fills its tanks to 60 percent capacity, but is now raising that to 90 percent across many of its sites. One of the UK's largest equipment rental groups is also stockpiling extra diesel generators in anticipation of high demand going into winter.