The Gaia-X iniaitive, intended to create a new 'European cloud' platform, is making slow progress, with at least one company withdrawing from its development.
First announced in 2019, Gaia-X aims to provide a set of interoperatbility standards that provide greater privacy and data sovereignty options and offer a way for European firms to offer a 'European cloud' to compete with the large US players such as Microsoft and AWS.
However, Politico reports the initiative was "struggling to get off the ground" amid infighting between corporate members, disagreement over its overall aims, and a bloated bureaucratic structure that is delaying decisions.
One industry official closely involved in the work of Gaia-X reportedly called it a "mess."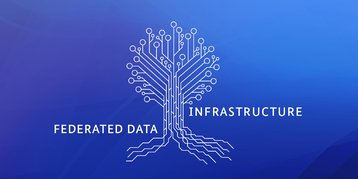 Politico said one French board member was able to "wrest control" of communications with governments from its chief executive, while the project has seen long delays in agreeing on ground rules on data storage due to disagreement between the project's members about its basic rules.
"The pure intent of Gaia-X is unlikely to be achieved," said Yann Lechelle, CEO of French cloud provider Scaleway, which is a member of Gaia-X but will not be renewing its membership.
"There's too many cooks in the kitchen," said Frank Karlitschek, founder of NextCloud, another Gaia-X member. "It's already become clear that it's difficult to find a consensus between everybody."
"Work is underway but it is slow and complex to find compromise, there is often a massive gap between those with a minimal approach and those who want to push principles on data sovereignty," added another unnamed Gaia-X member.
The group has grown from around a dozen when it was founded to more than 320 member organizations today.
"The internal organization of Gaia-X was possibly not designed to manage such growth," Gaia-X's CEO, Francesco Bonfiglio told Politico. "The organization as it was conceived was more simple, agile, and independent."
Scaleway has told DCD it will not be renewing its membership to Gaia-X and will withdraw from the initiative. It was one of the early adopters of the initiative.
"Scaleway will not renew its GAIA-X membership," said Lechelle. "The objectives of the Association, while initially laudable, are being sidetracked and slowed down by a polarization paradox which is reinforcing the status quo, that is an unbalanced playing field. Scaleway will focus its time, money, and attention on its multi-cloud product offering - a key factor of true reversibility and openness."
This week also saw Atos launch its OneCloud Sovereign Shield offering; a suite of cloud products it said would adhere to Gaia-X standards when fully released.
More in Cloud & Hyperscale