A former senior executive at Samsung Electronics has been arrested and indicted in South Korea for allegedly stealing the entire plans for a chip fab.
The unnamed 65-year-old Korean national, who previously also worked at SK Hynix, planned to set up a competing facility in China. Six other people were indicted as part of the case, including an employee of a Samsung subcontractor.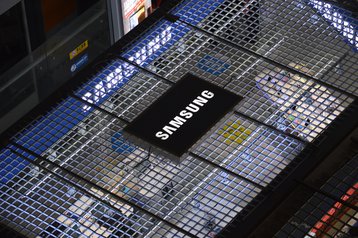 "This is not a simple semiconductor tech leak but an attempt to copy a whole chip plant," the Suwon District Prosecutors' Office said in a statement.
"The scope of the crime and damage are incomparable to previous individual tech leak cases. If the domestic plant were copied and similar quality of products were mass-produced in China, it would have caused irrecoverable losses to the [Korean] semiconductor industry."
Before he was arrested, the executive hired roughly 200 employees from Samsung and SK Hynix for a new company established in Chengdu, Sichuan province, China. Prosecutors claim that employees were tasked with stealing trade secrets from their former employers.
This, the indictment alleges, cost Samsung an estimated $230 million.
The former Samsung exec tried to raise $6.2 billion from an undisclosed Taiwanese business for a company he established in Singapore, but failed. He did, however, manage to raise more than $350m from Chinese investors.
The case comes just months after seven people were sentenced to prison for transferring stolen technologies to a Chinese company, including a former employee of Samsung's wafer cleaning equipment company Semes.
The Chinese government has been accused of running a concerted campaign to steal semiconductor intellectual property as it tries to build its own domestic chip industry.