US data center firm Expedient has announced a number of leadership changes, including a new CEO.
Shawn McGorry, president and chief executive officer of Expedient, will transition to chairman of Expedient and will continue to work with the Board and the management team.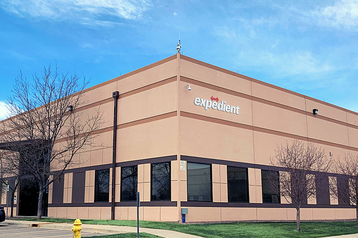 He will be succeeded by Bryan Smith, who most recently held the role of chief strategy officer, Smith will immediately take on the role of chief executive officer.
"I am honored and humbled to take on the role of CEO of Expedient, especially at a time when the market is demonstrating a clear and growing demand, not only for the types of services we provide, but for the manner in which we deliver them," said new CEO Smith. "It's an exciting time for Expedient with the accelerating demand for our type of managed cloud solutions and I'm confident in our team's ability to deliver exceptional outcomes for our clients as we write the next chapter together,"
Expedient's chief operating officer Jonathan Rosenson is promoted to president in support of the new CEO and will also maintain his responsibilities as COO.
Dennis Musolino, most recently senior vice president of sales at Expedient, has been promoted to the new role of chief revenue officer and will take full responsibility of all direct and indirect sales activities, along with sales support operations.
"We are seeing exciting opportunities and promising momentum in the outsourcing of IT infrastructure from enterprises large and small, and we are confident that these leadership changes will position the company for continued success for our clients and our investors for many years to come," said Sam Sixt, Investment Director of AMP Capital, Expedient's current ownership group.
McGorry joined Expedient as president & COO in 2005, before becoming CEO in 2017. Previously he was COO at Stargate Inc and Continental Broadband. He also spent a number of years with TeleCommunications Inc. (TCI), which became AT&T Broadband in 1999 and then sold to Comcast Communications in 2002.
Smith was one of the earliest Expedient employees, joining in 2001 as a sales executive. Prior to Expedient, he was at the US paging network firm PageNet.
After opening several data centers in 2021, 2022 was a relatively quiet year for Expedient. Although DigitalBridge acquired the infrastructure equity business from AMP subsidiary, and as a result became the investment manager for Expedient.