Two facilities firms have been fined a total of more than £380,000 ($583,000) by a British court after a contractor died while installing cables at a Morgan Stanley data center.
Martin Walton, a 27-year old cable jointer employed by Integrated Cable Services Ltd and contracted to Balfour Beatty, accidentally touched a 415V live terminal and passed away on the spot in 2010.
The court ruled that the management mistakes resulted in employees unknowingly working in close proximity to live systems, which made such an accident possible. Balfour Beatty blamed client pressure to complete the project as the cause.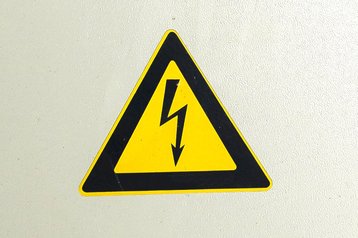 Dangerous work

According to the Health and Safety Executive (HSE), a public body responsible for the encouragement and enforcement of safe working practices in the UK, Balfour Beatty Engineering Services (BBES) had been contracted to carry out infrastructure upgrades on a data center in Hounslow, Middlesex, adding an uninterruptible power supply (UPS) and connecting along with an existing supply through a static transfer switch.
The mechanical and electrical systems at the facility were under the control of Norland, a subsidiary of the American real estate giant CBRE, but for this upgrade Balfour Beatty had been called in. Norland handed over control of its existing power supply to Balfour Beatty, who were to install the new one. 
The units were tested on a live network to make sure they worked properly. The first system was tested successfully, but the second test resulted in an electrician's death.
The Health and Safety Executive (HSE) told the court that the accident was brought about by failures in communication and management.
"Although BBES claimed to have been under pressure from a difficult and demanding client, they cannot be excused for having lost sight of the need for the effective control of risks arising from the work being carried out under their control at this data center," said Loraine Charles, inspector at the HSE.
"Not one person involved in the work at the time of the accident had an accurate overall understanding of the work being carried out and, as a consequence, Martin Walton and others were unknowingly working in the vicinity of exposed live electrical terminals."
Balfour Beatty admitted breaching two sections of the Health and Safety Work Act and was fined £280,000, plus £42,240 in costs.
Norland Managed Services was found guilty of breaching a single section of the Health and Safety Work Act in an earlier trial, and was fined £100,000, plus £106,670 in costs.
To read more about electrical injuries at work, see our feature on Arc-flash: discharging your moral duty.
This article updated following clarifications from readers.