Far North Fiber (FCF) has secured its first investor for its Arctic subsea cable project.
The consortium behind the $1.15 billion scheme revealed that NORDUnet has signed a Letter of Intent with FNF to become the first investor for the project.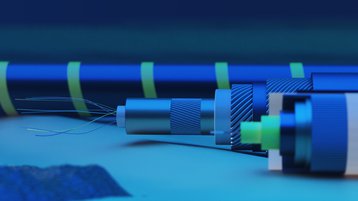 The FNF cable project will become the first to lay a subsea cable on the Arctic seabed, and will be 14,000km in length, connecting Europe with Asia, via North America.
It's a joint venture between Cinia, US-based Far North Digital, and Japan's Arteria Networks, and is set to feature 12 fiber pairs.
This cable will run from the Nordics to Japan, via Greenland, Canada, and Alaska. It's anticipated to cut delays between Frankfurt, Germany, and Tokyo, Japan, by 30 percent.
No exact figure was given for the investment, although Reuters notes that one pair of fibers was worth around $100 million, with a further $100 million in maintenance costs required throughout its 30-year lifespan, according to a source.
"This project, once realized, will enhance the collaboration landscape between R&E partners in The Nordics, Europe, North America, and Japan. In addition, it will boost Nordic regional development, and significantly enhance European digital sovereignty," said NORDUnet CEO Valter Nordh.
If successful, this will become the first subsea cable system in place on the Arctic seabed, but not the first attempt at doing so.
There have previously been plans to run a cable along the Russian Arctic coastline, as part of a venture with Megafon, Russia's second-biggest mobile operator.
However, this was canceled last year due to Russia's reluctance to authorize the cable to be laid in its territorial area.
In October, FNF selected Alcatel Submarine Networks (ASN) to build and install a cable running from Japan through the Northwest Passage.
The cable is expected to have landings in Alaska and the Canadian Arctic, as well as Norway, Finland, and Ireland. It is expected to be complete by the end of 2026.
Far North Digital is planning a Tier III colocation data center on a 43-acre site in Prudhoe Bay on Alaska's north coast that would be a landing point for the cable.