The Federal Communications Commission (FCC) has proposed plans to establish a Space Bureau.
The proposal was put forward by FCC Chairwoman Jessica Rosenworcel yesterday (November 3), with the intention of better supporting the needs of the growing satellite industry and pushing America's leadership in the space economy.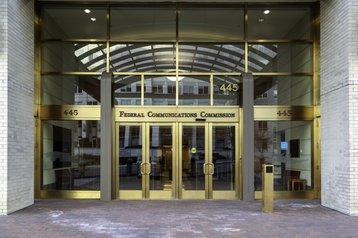 The regulator will also establish a standalone office of international affairs so that the FCC is well-placed to fulfill its statutory obligations and keep pace with policy changes.
In a statement, the FCC said the introduction of a Space Bureau will promote long-term technical capacity, and help navigate 21st-century global communications policy.
The decision to establish a Space Bureau at the FCC comes at a time when the satellite industry is growing, with Rosenworcel confirming that the FCC has received 64,000 applications for new satellites over the last two years.
"The satellite industry is growing at a record pace, but here on the ground, our regulatory frameworks for licensing them have not kept up. In addition, we are seeing new commercial models, new players, and new technologies coming together to pioneer a wide range of new satellite services and space-based activities that need access to wireless airwaves," said Rosenworcel.
"Today, I announced a plan to build on this success and prepare for what comes next. A new Space Bureau at the FCC will ensure that the agency's resources are appropriately aligned to fulfill its statutory obligations, improve its coordination across the federal government, and support the 21st-century satellite industry."
Rosenworcel will reorganize the FCC's International Bureau into a new Space Bureau and a standalone office of international affairs, as part of these plans. The introduction of a stand-alone Office of International Affairs will allow relevant experts to specifically focus on international communications regulation and licensing.
According to the FCC, the separation of satellite policy from the "International Bureau," acknowledges the role that satellite communications have to play in advancing domestic communications policy and achieving US broadband goals.
The FCC recently established laws that require operators of low-earth orbit (LEO) satellites to dispose of debris within five years of mission completion, as the regulator wants clearer skies.
The regulator withdrew its initial awarding of $855.5 million in rural subsidies to SpaceX in August of this year after the FCC determined that SpaceX "failed to meet program requirements," and failed to deliver promised speeds to convince the regulator that it could provide a reliable service for consumers.
SpaceX was initially awarded funding by FCC as part of its Rural Digital Opportunity Fund (RDOF) in 2020, by its then-chairman Ajit Pai. SpaceX has appealed the decision, calling the decision "flawed".