Italian infrastructure firm Sparkle has launched the Italian section of the Mediterranean BlueMed subsea cable.
The TIM subsidiary this week announced the activation of commercial service in the first section of the BlueMed submarine cable, connecting Palermo with Genoa (and to Milan). Each fiber pair offers 30 Tbps, across four fiber pairs.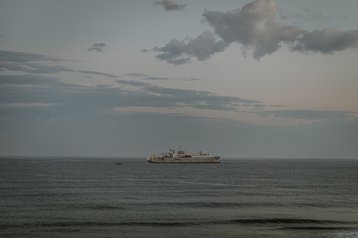 BlueMed is Sparkle's new cable that will connect Italy with France, Greece, and several countries bordering the Mediterranean Sea all the way to Aqaba in Jordan.
The cable is part of the Blue & Raman Submarine Cable Systems, built in partnership with Google and other operators, that will extend to Mumbai in India.
The cable lands at the Sicily Hub data center in Palermo and the Genoa Digital Hub in Lagaccio.
The company said the fiber optic system ends its journey at the Milan hub within the Stack campus in Siziano.
After the Palermo-Genoa-Milan route, activations will follow to Pomezia (Rome), Golfo Aranci (Sardinia), Bastia (Corsica), and Marseille planned by the end of 2023, and then during 2024 the other routes in the Central and Eastern Mediterranean.
Announced in 2020, the cable system was named after Indian Nobel Prize laureate Venkata Raman. After landing in Tel Aviv, Israel, the cable will travel overland to the banks of the Red Sea at Aqaba in Jordan and then onto Djibouti, Saudia Arabia, Oman, and India.
Plans for a landing point in Libya were announced earlier this year.