A Florida resident has pleaded guilty to selling more than $100 million of counterfeit networking equipment to schools, hospitals, government agencies, and the military.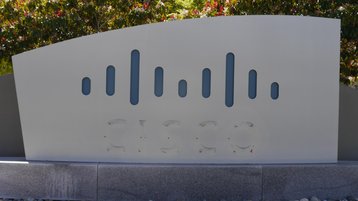 In order to do this, Onur Aksoy launched at least 19 companies as well as 15 Amazon and 10 eBay stores to sell counterfeit equipment.
He sold devices imported from China and Hong Kong that had been made to look like legitimate Cisco equipment.
The equipment had pirated Cisco software, Cisco labels, and documentation that had been faked to make the products look legitimate. However, according to the Department of Justice (DoJ), the products suffered "numerous performance, functionality, and safety problems." These failings cost some customers tens of thousands of dollars.
Aksoy's operation raked in more than $100 million while it was running between 2013 and 2022. According to the DoJ, Cisco sent Aksoy seven cease and desist orders between 2014 and 2019, to which Aksoy responded with fraudulent documents.
The Customers and Border Protection (CBP) agency also seized 180 shipments of goods shipped to Aksoy's companies, to which he also submitted false documents using the alias "Dave Durden."
In July 2021, agents raided his property and seized 1,156 counterfeit devices worth more than $7 million, but wasn't arrested until June 2022 and charged for one count of conspiracy to traffic in counterfeit goods and to commit mail and wire fraud, three counts of mail fraud, four counts of wire fraud, and three counts of trafficking in counterfeit goods.
Ultimately, Aksoy pleaded guilty to a lesser charge and has been required to forfeit $15 million. He faces between 48 and 78 months.