A data center in Chesterfield County, Virginia, is available to prospective buyers or lessees.
JLL is offering 11751 Meadowville Lane in Chester, to the south of Richmond, for lease or sale. The site was previously home to Virginia's IT agency, which moved out last year.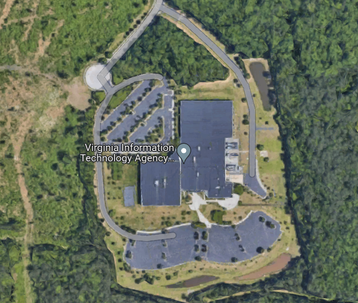 Set on 28 acres and built in 2007, the 192,600 sq ft (17,900 sqm) facility offers 49,500 sq ft (4,600 sqm) of raised flooring and an IT load of 5-7MW. Comcast and Verizon are available fiber providers. An asking price hasn't been listed.
The site has a dual power fed from two Dominion Power substations – Enon (50MVA) and Tyler (45MVA) – and three 2.25 MW generators with space for a further three 2.25 MW generators. The building includes 127,300 sq ft of office space and a 15,300 sq ft mechanical area.
The site was previously occupied by the Virginia Information Technologies Agency (VITA); the Commonwealth Enterprise Solutions Center (CESC) served a large number of state agencies.
The agency's lease at the site expired in June of last year and was set to move into a new office building located in North Chesterfield, with the IT infrastructure moved to QTS facilities in Richmond with a backup site in Manassas in Prince William County.
The agency announced a successful data center migration in August 2022, with all 65 Commonwealth executive agencies along with 4,500 servers and applications moving over.
"This is a milestone to be celebrated. The data center move project has modernized Virginia's data systems and provides a cloud-first roadmap for the Commonwealth's information technology (IT) ecosystem," chief information officer of the Commonwealth Robert Osmond said at the time. "I'm especially proud of our agency and supplier partnerships that have made this project successful. Together we have achieved our goals on-time, on-budget and are ready for continuous innovation."
The Chester site was previously owned by COPT Data Center Solutions and operated by Virginia-based defense contractor Northrop Grumman on behalf of VITA. It was bought from COPT for $44 million in 2017 by an unnamed entity tied to New York-based financial services firm Global Securitization Services.
Another VITA facility, the Southwest Enterprise Solutions Center (SWESC) in Lebanon, Russell County, closed in 2018.