The Federal Trade Commission and more than 40 states have brought two huge antitrust lawsuits against Facebook, accusing it of harming competition by buying up companies that pose a threat to its business.
In particular, the regulators focused on Instagram and WhatsApp, with the FTC calling for the acquisitions to be rolled back.
Breaking up the giants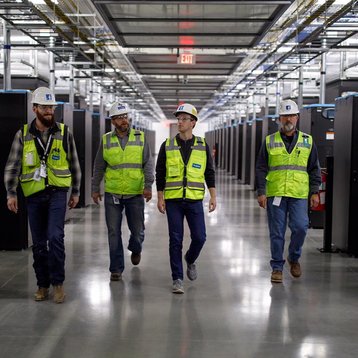 The FTC is seeking a permanent injunction in federal court that could "require divestitures of assets, including Instagram and WhatsApp; prohibit Facebook from imposing anticompetitive conditions on software developers; and require Facebook to seek prior notice and approval for future mergers and acquisitions," the regulator said in a statement. Its investigation was made in cooperation with a coalition of attorneys general of 46 states, the District of Columbia, and Guam.
"For nearly a decade, Facebook has used its dominance and monopoly power to crush smaller rivals and snuff out competition," New York Attorney General Letitia James said in a press conference announcing the states' own lawsuit. "Facebook used vast amounts of money to acquire potential rivals before they could threaten the company's dominance."
In a lengthy response, Facebook's VP and general counsel, Jennifer Newstead, called the cases "revisionist history."
Newstead said that its 2012 acquisition of Instagram and 2014 purchase of WhatsApp were both examined by regulators at the time. "The FTC conducted an in-depth "Second Request" of the Instagram transaction in 2012 before voting unanimously to clear it. The European Commission reviewed the WhatsApp transaction in 2014 and found no risk of harm to competition in any potential market," she said.
"No American antitrust enforcer has ever brought a case like this before, and for good reason."
The company pointed to businesses like Google, Snap, and TikTok, and said that they proved the space it operated in was still competitive. "Near-constant technological innovation has created an even more competitive environment since we acquired Instagram in 2012 and has defined methods of sharing and communicating none of us could have imagined a decade ago."
Newstead's comments are in contrast to those made by Facebook CEO Mark Zuckerberg in emails revealed by the House of Representatives' antitrust subcommittee hearing this summer.
Zuckerberg told then-CFO David Ebersman why he wanted to buy Instagram: "One way of looking at this is that what we're really buying is time. Even if some new competitors springs up, buying Instagram, Path, Foursquare, etc now will give us a year or more to integrate their dynamics before anyone can get close to their scale again. Within that time, if we incorporate the social mechanics they were using, those new products won't get much traction since we'll already have their mechanics deployed at scale."
Less than an hour later, he followed up: "I didn't mean to imply that we'd be buying them to prevent them from competing with us in any way."
Should Facebook have to spin off WhatsApp and Instagram, it's not clear what that would mean for the services' data center footprint.
It took years to move each business out of their existing data centers, due to both the technical challenges and prexisting cloud contracts.
Instagram was originally built on Amazon Web Services, but when it was swallowed by Facebook the company spent 11 months preparing to shift to Facebook data centers, and another month transferring data.
Moving WhatsApp took a lot more work - with some three years of preparation to get off of IBM's cloud service, which was costing Facebook's $2 million a month.
With the services now deeply integrated with Facebook, making use of internal software and artificial intelligence tools, and both now significantly larger, it's not clear how much harder it would be to get off of Facebook's data centers.