Japan's Fujitsu is reviewing its data center strategy for the Americas, and has closed its North America data center business.
In an interview this week with BNAmericas, Fujitsu's newly appointed CEO for the Americas, Asif Poonja, said the company is considering the possibility of partnering with providers rather than offering services directly, especially in South America.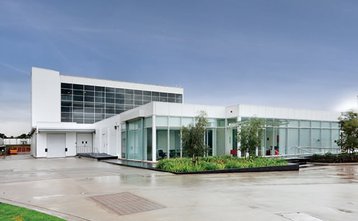 The company reportedly recently pulled out of the data center business in North America (US and Canada), but will continue operating in the sector in Europe.
"In North America, it was a commodity for us. Everyone is going cloud, and is still going cloud, and we didn't have the size and the scale in that market to compete," Poonja told the publication.
"So, we made the decision to exit the data center business in North America and jump on the wagon of the three cloud kings and really support them in partnerships," he added, referring to AWS, Microsoft Azure, and Google Cloud.
In South America, as with the US and Canada, data centers are "not a key business" for the group today, according to the executive, mostly due to scale and size issues.
"Can we compete with those players or should we partner with those players? I think that's the key component. And we're leaning towards the latter, similar to the strategy in North America," Poonja said.
In the Caribbean, however, Fujitsu's data center segment is still considered strategic. Its three main markets in the Caribbean are Trinidad & Tobago, Barbados, and Jamaica.
"The data center business is core, essential to that operation, with wraparound services around apps, the push of [Fujitsu's portfolio] Uvance," Poonja said.
DCD has reached out to Fujitsu for more information and comment.
Update: In a statement, Fujitsu told DCD: "Fujitsu adopts a flexible strategy in each region aimed at understanding each market, analyzing, and offering suitable solutions that are geographically synergistic...
"For South America, Fujitsu will continue considering the optimal approach to maintain a competitive presence in the market, including partnership and collaboration with global cloud providers (Microsoft, Google, AWS), while keeping its current offerings aligned to the needs of its customers and the market, as the company transitions to a services business."
We have asked for more clarification about the company's data center plans in the region.
Original article continues: Fujitsu and Microsoft signed a five-year partnership agreement earlier this year to expand their existing collaboration and "drive the expansion" of Fujitsu's Uvance business leveraging the Microsoft Cloud.
In a 2014 press release announcing new data center space in New York and California alongside plans for a new data center in Regina, Saskatchewan, the company said it operated facilities in Sunnyvale, California; Dallas, Texas; Montreal, Quebec; Columbus, Ohio; Durham, North Carolina; and Trinidad.
"Fujitsu has more than two million square feet of data center capacity from more than 150 data centers spread across North America," the company said a the time.
The company still operates data centers in the UK and Australia, as well as in Japan, where it is conducting robotics trials.
Poonja was appointed CEO for the Americas in May 2023. He was previously chief technology officer and head of customer markets.