Japanese technology giant Fujitsu has joined the Linaro project as the founding member of the High Performance Computing Special Interest Group (HPC SIG).
Linaro is an open source collaborative engineering organization dedicated to advancing software development for the ARM ecosystem.
Fujitsu is particularly interested in software for supercomputers - the company been contracted to build a 1,000 petaflop ARM-based machine for the Japanese government, currently known as 'Post-K'.
Fujitsu previously built the 'K computer', currently rated as the seventh most powerful in the world –however it was based on SPARC64 VIIIfx processors developed in-house rather than silicon designed by ARM.
Post-K is expected to be eight to ten times faster than today's top ranked supercomputer, China's Sunway TaihuLight, when it is launched in 2020.
Supersoftware
"Developing a supercomputer that is many times faster than any of those currently available is clearly a challenging process and involves leveraging Fujitsu's top hardware and software talent, as well as the help of partner companies such as ARM," said Naoki Shinjo, SVP and head of Next Generation Technical Computing Unit at Fujitsu.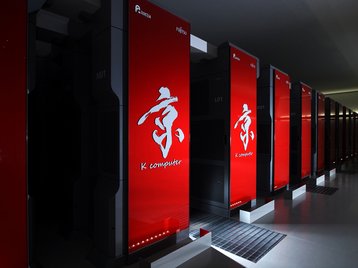 "The engineering resources of Linaro and its group's members provide a unique way for us and our partners to work together on shared challenges and accelerate the deployment of new systems for a variety of HPC uses, including improved scientific simulations for climate change models, disaster prediction, drug discovery and the development of new fuels."
Some of the things Fujitsu and its partners are expected to work on include the Linaro Developer Cloud, HPC compiler optimization and Scalable Vector Extension (SVE) support for the QEMU Tiny Code Generator (TCG) instruction simulator.
The HPC SIG will also establish a development environment for Independent Software Vendors (ISVs) in order to expand the software portfolio for ARM-based clusters.
"This will immediately benefit the fast-moving HPC community, many of whom are already seeing value in the massively-parallel ARMv8-A architecture," added Noel Hurley, vice president and general manager of the Business Segments Group at ARM.
"We look forward to working together to solve the challenges in this market, so that the deployments of ARM-based HPC systems will bring the industry a step closer to efficient Exascale computing."
Other companies that announced their Linaro membership at the ongoing Linaro Connect conference in Budapest include Acer, HXT Semiconductor and Google.