Submarine cable system operator Global Cloud Xchange (GCX) has brought a data center online in the city of Mumbai, India. The facility spans 450,000 sq ft (41,800 sq m), with potential capacity for 6,000 racks and loads of up to 40MW.
The new data center, IDC-5, is said to have been designed to endure high levels of seismic activity. Because it is located at the crossing of two seismic plates, the country is highly prone to earthquakes; and Mumbai is at the higher end of the risk spectrum.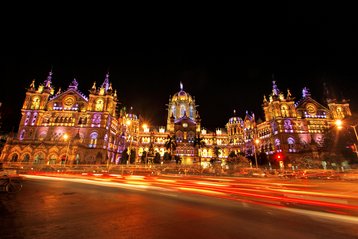 Connecting India
IDC-5 will be the main landing station for a 16,650 km (10,345 miles) cable system connecting the Indian capital with Thailand, Hong Kong, Singapore, the Middle East and Italy, with additional landing stations across the Mediterranean.
GCX is a subsidiary of Reliance Communications (RCom), itself a part of the $2.2bn Reliance Group conglomerate.
The company announced plans to build the EAGLE express cable system in November last year as part of its 'Cloud and Fiber Initiative,' to improve India's connectivity to neighboring markets. The company currently operates and leases access to an undersea cable system spanning more than 67,000 route kilometres (41,630 miles).
GCX says the cable will provide the fastest route connecting Mumbai to Hong Kong, the Middle East and Italy, overtaking legacy cables with four to six fiber pair systems, stating each fiber pair will have an initial design capacity of 12 to 24 Tbps.
With a growing population, India's service-based economy increasingly revolves around the IT and telecommunications sectors. The country offers the world's lowest data tariffs, but according to a PwC report published by Forbes last year, the benefits of connectivity have yet to reach the wider, typically poorer population. While international telecommunications cables can improve a country's connectivity as a whole, this does not automatically translate into better Internet access if internal infrastructure is lacking.