Chinese data center operator and developer GDS has acquired land in Batam, Indonesia for a new data center campus.
The company plans to build two new data center buildings on the site, comprising a total net floor area of approximately 10,000 sqm (107,600 sq ft) and 28MW of total IT power capacity.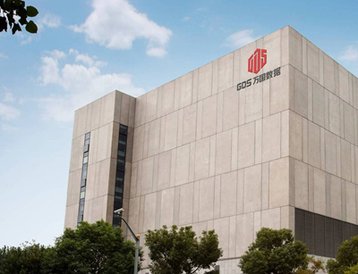 The greenfield land at Nongsa Digital Park is part of a Special Economic Zone, which includes numerous tax incentives, such as exemptions from income tax, value-added tax (VAT), import duties, sales tax on luxury goods, and excise duties.
The data centers will join GDS' existing development in Nusajaya Tech Park, Johor Bahru, Malaysia, with the company describing both as part of its "Singapore Plus" strategy. The Nongsa Digital Park is 25km from Singapore.
"We are seeing strong demand from our Chinese cloud and Internet customers for hyperscale data center capacity in Southeast Asia, particularly in Singapore or nearshore sites," said William Huang, GDS chairman and CEO.
"We are pleased to have secured this high potential presence in Batam, which complements our presence in Johor Bahru. We look forward to deepening our relationship and working closely with the Indonesian government to move this project forward. With data center plans strategically located in Johor and now Batam, both centered around Singapore forming one network and inter-connectivity in the region, it creates vast potential for facilitating regional data deployment and ecosystems."
GDS said it had entered into a strategic cooperation agreement with a major Chinese cloud service provider, and would serve as that company's main data center provider in the region.
Airlangga Hartarto, head of Indonesia's Coordinating Ministry for Economic Affairs, added: "Indonesia's exposure to GDS's well-established partnerships with major state-of-the-art hyperscale facilities will further fuel our technical infrastructure dedicated to our fast-growing digital economy. We appreciate GDS's strategic decision to invest in the recently created Special Economic Zone in Nongsa Digital Park in Batam. With these key developments, we strongly believe that Indonesia will now evolve quickly and robustly as a key player in Asia."
Telkom Indonesia and Etisalat are also reportedly planning a data center in Nongsa Digital Park, while Hong Kong-based real estate private equity firm Gaw Capital Partners has established a new company called Data Center First to develop in the park.
The Indonesian Government says it is targeting data center developments from 150MW to 400MW at the 167-hectare park. Nongsa Digital Park senior executive director Marco Bardelli has previously said around 20 data center firms were looking to build facilities in the park, which has allocated around 25 hectares for data centers.