Chinese data center firm is reportedly looking to sell a small stake in its business.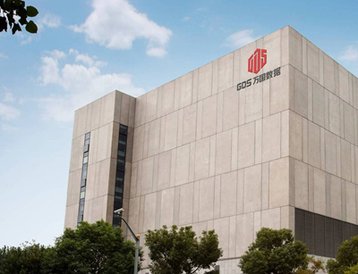 Citing unnamed 'people familiar' with the matter, Bloomberg reports GDS Holdings Ltd. is considering selling a minority stake in its international business for about $300 million to $400 million to a strategic partner.
The company is working with an adviser and is weighing selling about a 30 percent to 40 percent stake in the assets, with investment firms and sovereign wealth funds reportedly expressing interest.
Deliberations are ongoing, details could change and GDS could decide not to proceed with a stake sale, the publication noted.
Founded in the early 2000s, GDS operates dozens of data centers across Shanghai, Beijing, Shenzhen, Guangzhou, Chengdu, and Hong Kong.
STT GDC is a major investor in the company, which is also developing facilities in Johor, Malaysia at both YTL's new campus as well as the Nusajaya Tech Park, both in Johor, Malaysia.
GDS has been trading in New York since 2016 when it raised about $200 million in an initial public offering. It was listed in Hong Kong in 2020, with GDS raising around HK$14.9 billion ($1.9 billion). The company is reportedly considering another listing in Singapore.
In the last year it has been linked to possible acquisitions of ChinData and GLP, though nothing has come of the interest.
GDS and STT GDC both suffered loss of customer information, according to a report by security firm ReSecurity this week.