Finnish vendor Nokia has been selected by Georgian telco Cellfie Mobile to modernize the telco's mobile 4G network.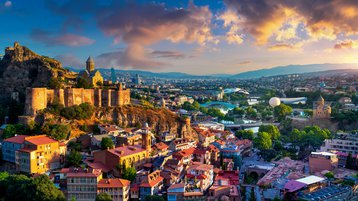 The whole country will be covered by the partnership, with Nokia confirming its AirScale portfolio will be used to support Cellfie's upcoming 5G launch following a scheduled spectrum auction this month.
Nokia will provide equipment from its 5G AirScale portfolio powered by its ReefShark System-on-Chip (SoC) technology, while the tie-up includes its latest generation of AirScale Baseband and Remote Radio Head (RRH) products.
The vendor will also modernize and upgrade existing sites with LTE networks, and add new 5G-ready sites.
Once the 5G spectrum auction concludes, Nokia will also introduce new 5G (3.5 GHz) sites. Nokia said it plans to deploy the network in November.
"This important deal will ensure that we enhance our existing network performance helping even more of our customers to experience superb Internet speeds across the country as well as dealing with exponential demand for data traffic," said Vasil Berishvili, CEO, Cellfie Mobile LLC.
"It will also prepare us to deliver country-wide 5G services in the future. Our long-standing partnership with Nokia and their outstanding network equipment portfolio made it an easy decision to deepen our collaboration with them."
Formerly known as Beeline, Cellfie serves more than 1.3 million mobile customers across the country.