Cellfie Mobile is the only mobile operator in Georgia to secure 5G spectrum during the country's recent auction.
The operator secured spectrum in the 1,800MHz band (2×5MHz) for 1.386 million lari ($526k) and the 2,600MHz range (two lots for 226,000 lari ($85,800) each), plus frequencies in the 700MHz (2×5MHz) and 3,500MHz (1×50MHz) bands for a combined 2.657m lari ($1m).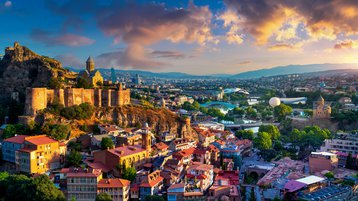 Cellfie is required to pay 30 percent of the total cost of 4.497 million lari ($1.7m) within one month, while spectrum licenses for the 1,800MHz and 2,600MHz carry an obligation to allow network access to MVNOs on fair and non-discriminatory terms.
But the operator, which was known as Veon (Beeline) until April, was the only bidder during the 5G auction, noted Georgia's telecoms regulator the Communications Commission.
MagtiCom and SilkNet both chose not to participate during the spectrum due to a squabble with the country's regulator, accusing the Communications Commission of 'deliberately spreading misinformation' and 'misleading the public'.
It's understood that MagtiCom and SilkNet would only agree to terms around network access for MVNOs on a commercially negotiated basis.
Earlier this month, Cellfie selected Finnish vendor Nokia to modernize the telco's mobile 4G network.
The whole country will be covered by the partnership, with Nokia confirming its AirScale portfolio will be used to support Cellfie's upcoming 5G launch.